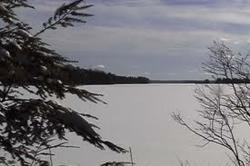 The trick in handling pain is to restore circulation, thereby allowing oxygen and nutrients to heal the damaged cells.
Rhinebeck, NY (PRWEB) January 31, 2012
Much of the country is enjoying the winter wonderland right now. But when someone has any kind of body aches and pains—from severe arthritis to annoying stiffness getting out of bed in the morning—chances are good things feel worse when the weather turns cold and damp. Here are some tips from Topical BioMedics offering easy methods for alleviating pain and fighting it the natural way.
--Dress warmly, in layers to trap heat near your body, and wear gloves and a hat when outside. The muscle tension that happens when we're just a little too cold can restrict circulation and add to pain and stiffness.
--Exercise regularly. Don't let winter slow you down! If you don't like being outside in the cold, start an indoor regimen. According to the American College of Rheumatology, people with arthritis who exercise have less pain, more energy, improved sleep, and better day-to-day function. All great reasons for everyone to keep moving.
--Eat warming, in season foods seasoned and use stimulating spices. Plan meals using traditional winter foods such as root vegetables, which make hearty soups and stews to keep our bodies warm. Warming spices like garlic, ginger, chilies and mustard help thin mucus and relieve congestion. Cinnamon, turmeric, and any kind of pepper are also good winter warmers.
--Get in some hot water! Soak in a tub to sooth achy joints, or swim in a heated pool which is great exercise
--Take the sunshine vitamin. Many people feel aches and pains in their backs more during the winter months because they are not getting enough vitamin D. The body makes vitamin D from the sun's ultraviolet rays, so this essential vitamin that helps keep bones healthy is in short supply during the winter. Among other things, inadequate vitamin D intake can result in a softening of bone surfaces, called osteomalacia, which causes pain. The lower back seems to be particularly vulnerable to this condition.
--Drink lots of H2O. We need stay hydrated by drinking water in the winter as well during the heat of summer. Moreover, not drinking enough water can make you feel achier because it keeps your body from effectively processing waster products.
"Oftentimes winter pain is the result of poor or blocked circulation, says Lou Paradise, Topical BioMedics' president and chief of research. "The trick to handling any pain is to restore circulation, thereby allowing oxygen and nutrients to heal the damaged cells. Topricin helps to combat winter pain by working with the body to stimulate and support the healing process, making it a great winter companion for dealing with pain issues.
"The harsh cold dehydrates skin, leaving it feeling dry, itchy, irritated and dull looking. Topricin will soothe the skin you're in by revitalizing, restoring, moisturizing and providing vibrancy and energy to the skin, while giving your winter skin care regimen a boost."
One last tip: don't worry, be happy! Don't let lack of sunshine and inclement weather can get you down. Focus on what gives you joy and fulfillment. Read that book you've been meaning to get to, watch uplifting movies, and connect with family and friends. Taking care of your "heart" helps take care of your body, too.
###