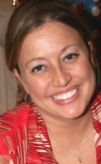 "Today more than ever, the topic of food safety is not only on the minds of food retailers, but also on that of everyday consumers," said Angela Nardone
Orlando, FL (PRWEB) January 31, 2012
N2N Global is pleased to announce its robust Food Safety Program for the Food Retail industry.
"Today more than ever, the topic of food safety is not only on the minds of food retailers, but also on that of everyday consumers," said Angela Nardone. Nardone's Florida based company provides operations compliance, and food safety solutions for food companies, which helps ensure the world's food supply operates in an efficient and effective manner, resulting in a higher quality of food in the supply chain. Nardone works with restaurants, retailers, distributors, growers, packers and processors around the world.
"Retailer food safety used to only mean managing refrigerator temperatures and ensuring cleanliness. Today it is so much more."
While food retailers may only have about 5% of their total revenue in products that would require preventive controls, having them is inarguably vital to their customers, their bottom line, and in differentiating themselves from the competition.
"Add the fact that many food retailers also execute fresh-cut and value-added meats and produce, and therefore have all the quality and food safety requirements of a food process manufacturer or restaurant," says Nardone.
But needing a HACCP-based food management plan is one thing. Proper execution of those plans is another.
Nardone further explains, "In order for you to respond to the consumer, supply chain, and governmental requirements, you need a software solution that is perfectly suited to your needs and delivers food safety via an auditable management system. QFSM not only ensures you have a plan, it ensures it is being executed the way you intended."
Quality & Food Safety Manager (QFSM) is specifically designed for all facets of the food supply chain and enables food supply chain businesses of any size to economically deploy sophisticated food safety capabilities. QFSM will help Food Retailers ensure that protocols are followed, deviations are handled, and analysis of data occurs to optimize your operations. A tried and trusted enterprise software solution, QFSM, will help manage the ever-changing compliance protocols.
About N2N Global
N2N Global's product suite brings powerful solutions for all members of the food supply chain. For Supply Side companies, N2N offers agri-ERP solutions, farm management, food safety, business analytics and traceability software. For direct to consumer and buy side companies, N2N offers food safety, compliance, and asset tracking tools to help ensure the food supply is properly managed for minimized risk. N2N Global provides comprehensive solutions for companies looking for ways to improve efficiencies, enhance profitability, and ensure food safety. To contact Angela Nardone directly, visit her on N2N's twitter page http://www.twitter.com/n2nglobal. For more information, please visit http://http://n2nglobal.com. Through enhanced reporting, notifications, and system "checks", management can feel confident that less burden is placed on local staff to ensure that national suppliers are performing in a manner consistent with negotiated contracts.
###