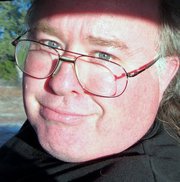 I moved into new media out of a desire to see my newspaper industry survive in the digital world. Jon Donley Media LLC is committed to helping our clients make that same jump.
San Antonio, TX (PRWEB) January 31, 2012
Veteran newspaper journalist and web pioneer Jon Donley announces the formation of his new venture, Jon Donley Media LLC, a San Antonio web design and development, media consulting, internet marketing and public relations firm.
The new-media consulting company - which consolidates Donley's previous consulting business from Dawnsinger LLC and Donley Web & Media Services - offers a range of specialized services to news companies, educational institutions, small businesses and professionals, churches and non-profits.
"Our mission is to shepherd community media, businesses and organizations into a compelling and cost-effective web presence," Donley said. "I moved into new media out of a desire to see my newspaper industry survive in the digital world. Jon Donley Media LLC is committed to helping our clients make that same jump."
Donley and his team – drawn from his large network of journalists, editors, designers and programmers from across the country – offer a range of services, including:
-- Web design and development, specializing in Wordpress CMS sites
-- Professional writing and editing
-- Public relations and press releases
-- Internet marketing, including search engine marketing and conversion tracking
-- Search engine optimization and analytics
-- Social media networking and campaigns
-- Media consulting and corporate/staff training
"The internet has always been a place filled with smoke and mirrors, questionable claims and outright scams," Donley said. "Many of my clients have been victimized and are confused. Our job is to educate, set clear, attainable goals, and give our clients confidence they are getting the best, most cost-effective web operation for their money."
Jon began his more than 30-year career at weekly newspapers in Iowa, then moved to dailies in Texas, including a 14-year stint at the San Antonio Express-News. After nearly two decades in print journalism – as reporter, columnist, news editor, opinion editor and technical/electronic-reporting liaison – Jon moved full time into new media, proposing and then heading the development of the web site in San Antonio.
During Hurricane Katrina, Jon covered the storm from the New Orleans Times-Picayune's hurricane bunker and worked to keep uninterrupted news coverage online after the loss of the newspaper's printing and delivery capability. He also directed NOLA.com's expansion of forums, blogs and other features to guide search and rescue efforts, reunite scattered hurricane victims, and facilitate grass-roots reporting and communication.
Jon shared in two Pulitzer Prizes with the Times-Picayune in 2006 – for public service and breaking news. NOLA.com also received the first Knight Foundation Online Journalism Award for Public Service in 2006, in recognition of the site's successful creation and nourishing of online community features that helped rescue and reunite thousands of residents.
Jon is recognized by new media industry groups as an authority on community journalism, online community building and techniques for covering breaking news events with mobile, multimedia tools. He's been a featured speaker at many industry groups, including the Knight Digital Media Center, regional press associations and the Aspen Institute.
Two of the sites he launched – NOLA.com and MySA.com – have enjoyed the highest market penetration of any newspaper websites in the country, which Jon attributes not only to the strength of the newspapers' content, but also to aggressive work in enabling the audience to not only passively consume, but also to actively tell its own story.
ABOUT JON DONLEY MEDIA LLC
Jon Donley, President/CEO
Jon Donley Media LLC
114 Shady Oaks Dr
Floresville, TX 78114
(210) 679-1936
# # #