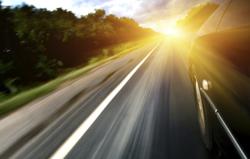 Torrance, CA (PRWEB) January 31, 2012
autoMedia, a premier provider of do-it-yourself car care and auto maintenance advice, breaks down the simple steps consumers can take to help reduce a vehicle's carbon footprint and long-term maintenance and repair costs. Good driving habits and vehicle performance are vital to helping preserve the environment and the pocketbook. A clean engine improves performance as well as reduces emissions and the frequency of a fill-up according to autoMedia's 12 Tips to Be Green, Drive Green, Save Green.
autoMedia's first step of advice—vehicle maintenance. Performance can improve with proper vehicle maintenance. Tips like buying the right gas and replacing fluids and filters are high on the list. Accordingly, using premium grade fuel in a vehicle that calls for regular grade not only costs more but doesn't improve performance. Likewise, neglecting to change filters and fluids doesn't do much to boost performance either. And then there are auto maintenance mistakes to avoid, like low tire pressure or even choosing the wrong tires—both of which contribute to poor performance and ultimately higher fuel costs.
Maintenance adjustments are vital, but an attitude adjustment might be required—driving attitude, that is. According to autoMedia, by simply slowing down and observing the speed limits, and coasting to a stop instead of racing to a red, drivers can improve fuel-efficiency and extend brake life. Even so much as driving with the windows rolled up can increase gas mileage by as much as 10 percent because of increased aerodynamics. These tips and more, like an at-home eco-friendly car washing can be found among the pages in the car care section of autoMedia.com.
About autoMedia.com: The auto website was launched in September 2000 by a team of automotive editorial, design, and publishing professionals, with the goal to be the premier provider of quality automotive content on and for the Web. Today it features over 92,500 pages of original articles, including over 2,500 features researched and written by leading automotive experts, covering new and used car buying, new vehicle previews, road test reviews, car care maintenance, professional driving advice, and technology. Automotive enthusiasts and new car shoppers can read about the latest industry news, pricing, rebates and incentives, view photo galleries and research details on all makes and models. For more information visit autoMedia.com.
# # #