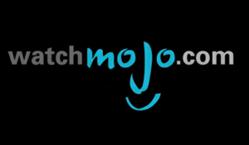 "Businesses are starting to see the world through a mobile-first, web-second perspective. For us, as a content producer, we define mobile as 'anywhere consumers may be at a given time'", WatchMojo CEO Ashkan Karbasfrooshan
Montreal, Canada (PRWEB) January 31, 2012
If 2011 was the year of the iPad, 2012 is shaping up to be the year of over-the-top (or OTT) Internet-connected devices. According to the GSMA, a worldwide association of mobile operators and related companies, of devices launched at the Consumer Electronics Show (CES): more than 90 percent of TVs, 70 percent of automotive devices, 44 percent of healthcare devices and 30 percent of cameras were connected.
There are nine billion connected devices today. Cisco predicts the number of connected devices will reach 15 billion by 2015 and the GSMA predicts there will be 24 billion connected devices in the world by 2020.
It's not just gadgets anymore: home lifestyle products – including smart refrigerators and Internet-connected washers and dryers, or retail products such as vending machines – will become connected, as well. GSMA estimates connected devices will be a US$1.2 trillion market by 2020, driven in large part by robust growth in the automotive sector. The percentage of connected vehicles is expected to rise from just one percent of the world's 1.8 billion road vehicles today to 14 percent by 2020.
While television's long-form programming has historically dominated its "lean back" experience, the rise of new connected devices will increasingly reach consumers at all times during the day. WatchMojo – as a video content producer – is betting that its massive catalog of seven thousand short-form videos, ranging in length from one to five minutes, will prove to be a perfect match in the chaotic media landscape of the 21st century, where new distribution platforms and content creation tools have led to an explosion of media choices – and clutter – for consumers.
In fact, WatchMojo has been on OTT platforms like Boxee since 2009, and in 2011 the company partnered with adRise to add new applications.
"Providing distribution and TV-like monetization across the top connected TV platforms is exactly what we offer our content partners. Companies such as WatchMojo have a tremendous opportunity to take advantage of this rapidly growing market." Farhad Massoudi, CEO of adRise.
Case in Point:

WatchMojo's Roku app has been installed tens of thousands of times in its first month;
WatchMojo is one of 65 apps on Google TV's Spotlight;
WatchMojo is one of 26 apps on WDTV Live.
"Businesses are starting to see the world through a mobile-first, web-second perspective. For us, as a content producer, we define mobile as 'anywhere consumers may be at a given time.' As such, it's important to think of our content as being ubiquitous and free to move in a fluid manner, available to consumers anywhere, everywhere, at all times," states WatchMojo CEO Ashkan Karbasfrooshan.
Since 2006, WatchMojo has created one of the largest libraries of professionally-produced, premium videos on the people, places and events that have shaped the world.
Throughout 2011 alone:
Online, WatchMojo generated 100 million in-stream, true pre-roll video views and another 365 in-banner video impressions for nearly 500 million total video views;
In OOH, or Out Of Home, WatchMojo reached nearly 40 million consumers per month in the U.S. and generated over one billion impressions;
In mobile, WatchMojo generated millions of views through various partnerships with carriers and aggregators, as well as on its html5-ready WatchMojo.com property.
WatchMojo was founded in 2006 by Ashkan Karbasfrooshan and has emerged as one of the most industrious and polished video content creators with a catalog of seven thousand videos on lifestyle, entertainment and knowledge. The company's pop culture and infotainment videos are carried on portals including Yahoo!, MSN and AOL, as well as video destinations like YouTube, Hulu and many others.
Expanding its tentacles away from the Web and into mobile, out-of-home, over-the-top connected devices, WatchMojo also helps academic publishers teach global students how to learn English.
Today, WatchMojo reaches 50 million consumers per month across its many platforms and has served up 725 million views all-time.
About WatchMojo
WatchMojo helps you become more successful by covering the people, places and things that inform and entertain you socially, personally and professionally.
Supplying the world's largest media properties, WatchMojo is a leading producer of professionally-produced, ad-friendly, premium videos covering Automotive, Business, Comedy, Education, Fashion, Film, Food, Health & Fitness, History, How To, Lifestyle, Music, Politics, Science, Space, Sports, Urban Living, Technology, Travel and Video Games.
The company's catalogue of seven thousand videos has generated 725 million video views since 2006.
Digiday picked WatchMojo alongside CBS and HBO as the three finalists in the Best Entertainment Category at the Digiday Video Awards. Marketing Magazine picked WatchMojo as one of Canada's Digital Media Companies to Watch in its September 2011 issue.
Learn more on http://www.WatchMojo.com
###