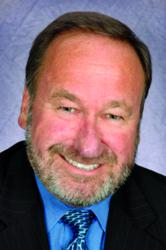 Miami, Florida (PRWEB) January 31, 2012
The MIAMI Association of REALTORS (MIAMI) has elected Rick Burch, CRB, CRS, GRI, TRC, e-Pro, of Burch & Associates International, LLC, 2012 President of the Broward Board of Governors. He and the entire Board of Directors will be installed on February 3 at the Annual Installation Luncheon at Jungle Island in Miami.
The Broward Board of Governors is dedicated to leadership in the Association, the Real Estate Profession, and the Communities they serve. Broward Leaders impact key policy decisions and stay informed about important issues affecting the industry, analyze information and are actively and visibly involved in real estate related issues, events and programming, particularly in Broward County. With more than 26,000 members, including more than 6,200 in Broward County, MIAMI is the largest local Realtor association in the nation.
A South Florida native, Burch is a real estate broker and professional speaker with more than 25 years of experience in the real estate industry. He is a member of the boards of directors of both the National Association of Realtors (NAR) and the Florida Realtors. He is also a member of the Florida Realtors Honor Society. Burch was 2007 President of the Residential Board of Governors of the former Realtor Association of Greater Miami (RAMB) and the Beaches and is the current chairman of the Professional Standards committee of MIAMI. He was recognized as Realtor of the Year in 2004 by RAMB and as Educator of the Year in 2010 by MIAMI.
Burch sits on the Jerome Bain Real Estate Institute Advisory Board of Florida International University and has authored numerous real estate training courses, seminars, and text books for real estate professionals.
He holds the professional designations of Certified Real Estate Brokerage Manager (CRB), Certified Residential Specialist (CRS) and is a Graduate Realtor Institute (GRI). In addition he holds the Transnational Referral Certification (TRC) and the ePro Technology Certification. Rick is a Florida licensed real estate instructor.
Announcing new Broward Board of Governors
Ernesto Vega, P.A., GRI, CIPS, Realty World South Florida, will serve as President-Elect.
Comprising the Board of Directors is 2011 Broward President Terri Bersach, CRB, CRS, CIPS, SFR, TRC, Coldwell Banker Residential Real Estate; Judith Baker, CRB, SFR, Prudential Florida Realty; Manny Bouza, CRS, TRC, SFR; Ingrid Carlos, Coldwell Banker Residential Real Estate; Jay R. Chernoff, Coldwell Banker Residential Real Estate; Carlos Cruz, LMG Realty, Inc.; Jeffrey Frankel, The Keyes Company; Susie Lawson, Keller Williams Eagle Realty; Ellen Mitchel, CRS, CDPE, RE/MAX Executive Realty; Mark Sadek, PA, The Keyes Company & Mark Sadek, PA; Coleen Stobinsky, SFR, Prudential Florida Realty; and 2012 MIAMI Chairman-Elect Natascha Tello, Keller Williams Realty Partners SW.
Deborah Boza-Valledor, CIPS, CRB, CRS, GRI, TRC, serves as Chief Operating Officer and Chief Marketing Officer for the association. Marsha Wooldridge, TRC, SFR, is Plantation Vice President.
MIAMI Association of REALTORS
The MIAMI Association of REALTORS was chartered by the National Association of Realtors in 1920 and is celebrating more than 90 years of service to Realtors, the buying and selling public, and the communities in South Florida. Comprised of four organizations, the Residential Association, the Realtors Commercial Alliance, the Broward County Board of Governors, and the International Council, it represents 26,000 real estate professionals in all aspects of real estate sales, marketing, and brokerage. It is the largest local association in the National Association of Realtors, and has partnerships with more than 100 international organizations worldwide. MIAMI's official website is http://www.miamire.com.
###