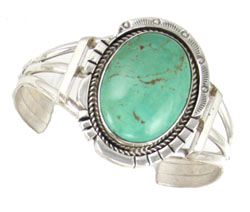 We are so, so excited about these stunning new additions to our sterling silver jewelry line. They feature exquisite detail, and each one is unique.

- Robin Weber
President
BillyTheTree.com
Belleair Bluffs, FL (PRWEB) January 31, 2012
A wide array of handcrafted Navajo and Zuni American Indian sterling silver jewelry pieces are now available at BillyTheTree. The items featured are made meticulously by artisans right here in USA. The Navajo and Zuni have a long and rich tradition of creating fine silver jewelry. The incredible skill that is reflected in the pieces they create has resulted in booming demand for this type of jewelry.
"We are so, so excited about these stunning new additions to our sterling silver jewelry line. They feature exquisite detail, and each one is unique. We've been getting a lot of customer requests for even more made in USA jewelry – we already have a sizable collection there - and Western style jewelry, of which we previously did not have a large selection. This line satisfies both those requests, all in one fell swoop," said Robin Weber, president of BillyTheTree.com.
So far, close to 300 new items have been added to BillyTheTree's collection. Featured are anklets, baby bracelets, belt buckles, bolo ties, bracelets, ear cuffs, earrings, necklaces, and pins. Many of the pieces naturally feature rich blue turquoise and or red coral set in sterling silver - which has become downright synonymous with Native American jewelry - but there are also beaded items, pieces with synthetic opal, and copper bracelets.
The plan is to add even more styles in the coming weeks. "Our customers demand an extensive selection, and we understand that. We'll be expanding this line even further in the near future," emphasizes Weber.
As with all their other jewelry, BillyTheTree is offering a 30 day satisfaction guarantee and free worldwide shipping on this new product line.
About BillyTheTree.com
Founded in 2004 by Robin Weber when he was still a senior in high school, BillyTheTree.com offers a large variety of affordable, yet high quality jewelry, watches and sunglasses. The company offers free worldwide shipping on these product lines, which include almost 10,000 items, consisting of magnetic jewelry, sterling silver jewelry, jade jewelry, high performance sport sunglasses, and more. For more information, visit http://www.BillyTheTree.com .
###