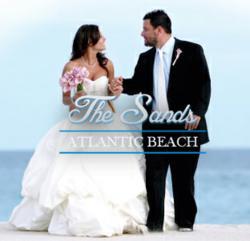 Long Island, New York (PRWEB) January 31, 2012
Historically known for its world-class beach club, The Sands is now known for beautiful beach weddings in Long Island as well. With many different wedding venues in Long Island and New York City, it can often be difficult to choose where to host the big day. Whether it's in an intimate dining room with impeccable catering, or a gorgeous beachfront wedding, Long Island has never seen a venue quite like this before.
Known for it's storied past and prime beachfront location, the historic Sands Beach Club has been the go-to destination for beach-lovers and city-dwellers alike for over 55 years. In that time, the 12-acre property has been the site of thousands of seaside memories. And now, the popular club is striking out on a new front, building its reputation as a premier event location.
Despite their growing reputation as the premier beach wedding venue in Long Island, The Sands is also keeping intact its tradition of quality. The new Sands Atlantic Beach venture will provide guests with a lavish home for their events and leave them in awe of the new facility's impeccable presentation. Previously, those seeking highly stylized beachfront accommodations for wedding parties, engagement parties, bar/bat mitzvahs, corporate events, and the like would have to drive far from the city limits to reach such a destination. The Sands Atlantic Beach now brings passionate service to an upscale, seaside location, less than an hour's drive from NYC's center and is one of the finest wedding venues in Long Island.
Amongst the accommodations available, the freshly designed Joseph Restaurant offers a variety of impressive barbecue cuisine for large and small parties alike. For private events, the brand new Wave Bar & Grill offers live entertainment, oceanfront views and a tantalizing menu of delicious seaside items. On-site catering for all events is available through Jem Caterers, a classic New York institution that has 50-plus years of experience taking special events to the next level. The Sands strives to make every wedding feel like the finest beach wedding New York has ever seen.
When seeking a destination for your next special occasion, The Sands Atlantic Beach is positioning itself at the forefront of New York's event industry. The iconic Sands Beach Club and The Sands Atlantic Beach will provide your party with the beautiful backdrop and first class service that it deserves.
###