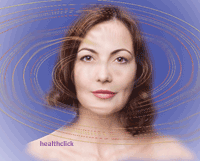 Dizziness is one of the most common complaints reported to physicians.
Franklin, TN (PRWEB) January 31, 2012
North American Seminars introduces 2012 dates for Vestibular and Balance Rehabilitation for the Dizzy and Unbalanced Patient, a physical therapy continuing education course instructed by Wendy Wood, DPT, GCS.
Dizziness is one of the most common complaints reported to physicians. Symptoms of dizziness, vertigo, or imbalance are disabling and may result from stroke, head injury, infection or medical debilitation. Patients are frequently referred to both orthopedic and neurologic clinics. This two-day intermediate physical therapy continuing education course will provide detailed examination and intervention strategies to assist the practitioner in skilled assessment and treatment of dizziness and balance disorders. The course begins with discussion of the anatomy and physiology of movement perception and equilibrium. The clinician will gain a thorough understanding of various categories of dysfunction including cervicogenic, vestibular and central nervous system disorders. Diagnostic tests and their interpretation are discussed and related to differential diagnosis techniques. The most current treatments are presented for benign paroxysmal positional vertigo and the attendee will have the opportunity to gain skill appropriately selecting and performing repositioning maneuvers. Cervicogenic dizziness, cervical pathology and the role of the cervical spine in spatial orientation and balance are described. Clinicians will obtain a thorough understanding of the foundation and relevance of vestibular rehabilitation therapy. A comprehensive multidimensional balance assessment and retraining program aimed at fall prevention is outlined in detail. Research based evidence and literature supporting treatment is reviewed. Hands-on laboratory sessions are combined with lecture to assist the learner in the practice and application of skills. Several case studies are provided as examples so the learner may synthesize and integrate course material into clinical decision making. Therapists will be able to immediately apply the skills learned in this course to clinical practice.
March 03, 12 - March 04, 12 - Banner Boswell located in Sun City, AZ
April 28, 12 - April 29, 12 - Regional Medical Center San Jose located in San Jose, CA
August 25, 12 - August 26, 12 - Vital Rehabiliation located in Chicago, IL
October 27, 12 - October 28, 12 - Aurora Medical Center-Kenosha located in Kenosha, WI
December 01, 12 - December 02, 12 - HealthSouth Rehabilitation Hospital of Henderson located in Henderson, NV
North American Seminars introduces new physical therapy online courses in 2012
# # #