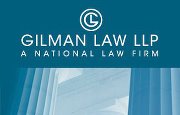 "Health Management Associates Shareholders Should Contact Gilman Law Toll-Free at (888) 252-0048"
Naples, Fl. (PRWEB) January 31, 2012
Gilman Law LLP, a leading national securities law firm located in Naples, Florida, announces a class action lawsuit has been filed on behalf of purchasers of the common stock of Health Management Associates, Inc. ("Health Management" or the "Company") concerning whether the company and certain of its officers and directors have violated federal securities laws.
If you purchased or otherwise acquired the common stock of Health Management Associates, Inc. during the period between July 27, 2009 and January 9, 2012 (the "Class Period") and either lost money on the transaction or still hold the shares, you should contact Gilman Law LLP by March 26, 2012 to discuss your rights, including as to recovery of your losses or to obtain additional information.
If you wish to join the Health Management securities fraud class action lawsuit, please visit http://www.investment-losses.com or contact Gilman Law LLP at (888) 252-0048.
Based in Naples, Florida, Health Management is in the business of operating hospitals and other health care facilities throughout the United States. Health Management shareholders filed a class action lawsuit in the United States District Court in the Middle District of Florida alleging that throughout the Class Period, the Company and its most senior officers and directors repeatedly touted HMA's strong financial performance and growth, its growth in hospital admission rates, and its compliance with all applicable laws and regulations which artificially inflated the stock prices. (Case No.: 12-cv-00046)
According to the shareholders lawsuit, on January 9, 2012, an analyst from CRT Capital Group announced that a whistleblower lawsuit was filed by former compliance director, Paul Meyer for wrongful termination and the alleged misconduct by HMA for improperly admitting Medicare patients. The complaint alleged that several HMA hospitals had won higher government payments from the Medicare program for the elderly and disabled, in part by "the submission of fraudulent billing to Medicare through the improper admission of patients as inpatients even though such patients clearly did not meet the standards for inpatient admission." Sharesholders allege that after this news was disclosed, shares of the Company dropped from $7.49 per share to close on January 9, 2012 at $6.96 per share, a decline of $.53 per share, more than 7%. This decline wiped out more than $134.6 million in HMA's market capitalization in a single day.
The securities fraud attorneys at Gilman Law have over 32 years of experience litigating securities and other types of class action cases, and have been involved in all major aspects of securities litigation. Gilman Law specializes in cases involving stock manipulation, securities fraud, investments fraud, shareholder rights violations, and securities arbitration. For more information on the Health Management Securities Fraud lawsuit or our other current investigations, please visit http://www.gilmanlawllp.com or http://gilmanlawsecuritiesstocksbondsfraud.com. For a free evaluation of your case, please contact Gilman Law toll free at (888) 252-0048.
Gilman Law LLP
Bonita Springs, Florida
Kenneth G. Gilman, (888) 252-0048
rpotkay(at)gilmanpastor(dot)com
###