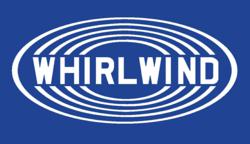 Whirlwind has built upon the success of the previous 50 years, and we're poised for future growth
Houston, TX (PRWEB) January 31, 2012
Whirlwind Steel Buildings, Inc. is proud to announce that Ty Sturdivant has been named President of Whirlwind Steel Buildings, Inc. (http://www.whirlwindsteel.com). Jack Sturdivant, who held the position of President for 40 years, has assumed the duties of the Chairman of the Board and Chief Executive Officer. Jack Sturdivant says "Ty's intense passion for the ongoing success of Whirlwind and his proven track record of performance and success have earned him this new position, and he foresees great opportunities ahead for the company."
Ty joined Whirlwind in 2001, and over the past 10 years he has developed and demonstrated his operational, managerial and leadership skills. Ty possesses extensive experience in all areas of Whirlwind Steel Buildings, including supply chain, manufacturing, accounting, information systems and sales. Ty's knowledge of the industry, fair management practices and sound business sense will serve to propel Whirlwind forward in a constantly changing business environment.
"Whirlwind has built upon the success of the previous 50 years, and we're poised for future growth." Ty Sturdivant says. "The demand for steel construction products is beginning to strengthen after a prolonged market decline and Whirlwind is well positioned to take full advantage of the improving market conditions. Whirlwind will remain a market leader, and continue to expand into new and established markets," Ty says. "We've always believed in making superior products and delivering them through exceptional service offerings to our clients. I'm proud to say that we're in great shape, and the products we make and the services we provide are the best in the business. In a competitive market, Whirlwind stands out from the crowd through consistently providing exceptional products and excellent customer service."
About Whirlwind Steel Buildings, Inc.
Headquartered in Houston, Whirlwind Steel Buildings, Inc. is an industry leading manufacturer of pre-engineered steel buildings and steel building components for the agricultural, commercial, industrial, institutional, residential and self storage markets.
###