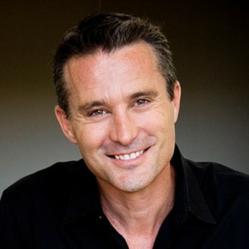 This Seminar will offer real value to your business and enable you to combine storytelling and social technology to scale your brand, community and profits
Marina del Rey, CA (PRWEB) January 31, 2012
We First Social Branding Seminar will be held at the Marina del Rey Marriot in California, for two days, February 1st and 2nd, 2012. This exclusive two day event with New York Times Best Selling Author of 'We First' Simon Mainwaring, promises key information and advice in helping a business flourish.
"Today's marketplace is ruthless," says Mainwaring, "the economy is tough and social technology is changing faster than ever – but it's also an unprecedented opportunity to massively scale your brand, profit and positive impact."
Mainwaring is so confident that he will not disappoint that he is offering a 100% money back guarantee if the attendee is not satisfied with the seminar. "You will walk away from this two day event with a social branding blueprint specific to your business so that you can act on it immediately," says Mainwaring. Among other key information offered will be the following:
-Cutting edge research and data on today's customer, their off/online behavior, and how to engage them.
-A clearly defined brand story, message and purpose to ensure every marketing dollar spent has maximum impact.
-The Top 8 Social Media Strategies to architect a sustainable customer community.
-The Top 5 Engagement Tactics for Facebook, Twitter, Google+, LinkedIn and YouTube.
-The Top 10 Creative Campaigns to integrate the community across social media platforms.
-The Top Tools, Techniques and Formulas to measure Return on Investment based on Fortune 500 brand case studies.
-The Top Ten Business Strategies to maintain and grow your brand community over the long term.
-The Top 5 Organizational Structures/Roles to integrate social media marketing within a company.
-The Top 10 Social Business Technologies that will redefine an industry, business and marketing.
-A Customizable Pitch Deck that sells one's social media plan to leadership, employees or investors.
Mainwaring states, "I'm super excited to see you in sunny Marina del Rey in February at the beachside Marriott because I know your business, brand and our world will profit greatly from our two days together."
Contact: Simon Mainwaring
seminar(at)wefirstbranding(dot)com
Phone: 310-878-4418
http://www.wefirstseminar.com
###