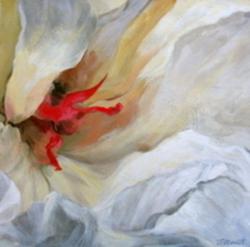 Black and white is a theme close to my heart. The artwork that I chose to hang in the Black and White art show reflected my love for simple, compelling black and white imagery.
Pasadena, California (PRWEB) January 31, 2012
Last month Linus Galleries had a successful Black and White art reception at it's Long Beach art gallery. This month, on February 17, 2012 at 5:30pm the opening reception for "Beauty" will appear at Linus Galleries Pasadena art gallery.
The artist's interpretation of "Beauty" which ranges from flowers to nudes to beautiful landscapes will ensure a varied body of artists and works. Beauty contains photography, watercolor, oil paintings, acrylic paintings, graphite drawings and wall sculptures. The opening reception is open to everyone and Linus will serve wine and hor d'oeuvres. Parking is ample.
Last month's Black and White opening was filmed by Tamara Hoerth and can be seen here: http://LinusGallery.com/artgalleryexhibition-bw.html "Black and white is a theme close to my heart. The artwork that I chose to hang in the Black and White art show reflected my love for simple, compelling black and white imagery. I can't wait for the Beauty show to show the range and interpretations of this broad subject," said gallery owner and photographer, Linnea Lenkus,
Linus Galleries are located in Pasadena and Long Beach. http://www.LinusGallery.com
###