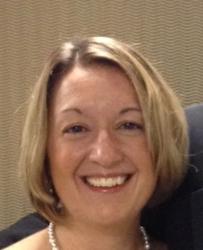 Her customer-centric approach aligns perfectly with our goal of developing and supporting a software solution that helps improve patient care and organizational operations
Research Triangle Park, NC (PRWEB) October 11, 2012
CareAnyware, a leader in web-based software for home health and hospice, is pleased to announce that Darlene Aleksza has joined the CareAnyware team. In her role as director of strategic accounts, Ms. Aleksza will lead customer loyalty, software support and other key initiatives.
"We couldn't be more excited to welcome Darlene to the CareAnyware team," said CEO Rich Guerin. "Her customer-centric approach aligns perfectly with our goal of developing and supporting a software solution that helps improve patient care and organizational operations."
Ms. Aleksza has 15 years of experience in healthcare IT, including managing implementation plans at home health agencies of all sizes. As a home care software industry professional, she has also led teams responsible for employee education, customer e-learning and technical publications. In her role at CareAnyware, she will focus on enhancing customer experience.
A native of Cape May, New Jersey, Ms. Aleksza now resides in Raleigh, N.C., where she lives with her husband and 4 year-old daughter.
About CareAnyware:
CareAnyware currently serves 200 customers and 30,000 patients nationwide. We understand that point-of-care is where compassion meets purpose. At CareAnyware, we're committed to helping you deliver on your purpose of care - - one patient, one family, one community at a time. And we measure our success by your success, with improved patient outcomes, compliance, and growth.
For more information on how CareAnyware can support your purpose of care, please visit us at http://www.careanyware.com