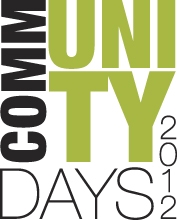 MILWAUKEE, WI (PRWEB) October 10, 2012
The Bon-Ton Stores, Inc., (NASDAQ: BONT) which operates Bon-Ton, Bergner's, Boston Store, Carson's, Elder-Beerman, Herberger's, Parisian and Younkers stores, announces its Community Days fundraising event to be held on Friday, November 9 and Saturday, November 10. Thousands of non-profit groups have already signed up and are selling savings booklets in their neighborhoods and online to raise money. For the first time, donors can purchase a savings booklet online at bonton.com or communitydayevent.com and direct the funds to the participating organization of their choice. Booklets will be mailed to donors by The Bon-Ton Stores free of charge.
The savings booklets contain over $400 in savings on in-store and online merchandise and can be used during the Bon-Ton Community Days event on November 9 and November 10.
"Providing opportunities to support local organizations is important to our company," said Brendan Hoffman, president and chief executive officer of The Bon-Ton Stores, Inc. "Community Days provides an easy fundraiser for non-profit groups and valuable shopping offers in our store to those who buy booklets to support them."
Groups may still sign up now at http://www.communitydayevent.com. Eligible Community Day organizations include 501C-3 nonprofit organizations and schools. Non-profit groups sell savings booklets for a $5 donation to support their group and, in return, the purchaser receives the valuable booklet of offers which instantly pays the donor back with a $10-off on $10 or more item-coupon. The organization keeps 100% of the $5 donation.
Last November, $6.7 million was raised by participating non-profit organizations through the Community Day event. Successful organizations have raised thousands of dollars by participating in this event. View testimonials on http://www.communitydayevent.com and find out first-hand what groups are saying about their success while learning more about how non-profits can benefit from this event.
The Bon-Ton Stores, Inc. operates 272 stores, including 11 furniture galleries, in 23 states in the Northeast, Midwest and upper Great Plains under the Bon-Ton, Bergner's, Boston Store, Carson's, Elder-Beerman, Herberger's and Younkers nameplates and, under the Parisian nameplate, stores in the Detroit, Michigan area. The stores offer a broad assortment of brand-name fashion apparel and accessories for women, men and children, as well as cosmetics and home furnishings. The Bon-Ton Stores, Inc. is an active and positive participant in the communities it serves. For further information, please visit the investor relations section of the Company's web site at http://investors.bonton.com. Facebook.com/bonton Twitter: @thebonton.
FOR MORE INFORMATION CONTACT:
Christine Hojnacki
christine(dot)hojnacki(at)bonton(dot)com
414.347.5329, c 262.378.9354
# # #