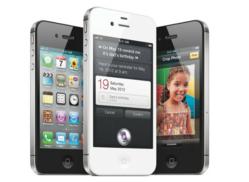 (PRWEB UK) 11 October 2012
So much is made of all the iPhone's new apps and services, but it's always worth considering whether they all need to be functioning at once, especially when adjusting them slightly can mean huge gains in battery life. Protect your bubble provides some top tips to save on battery life and help you make the most of being out and about with your iPhone.
Switch of location services
Location services uses Wi-Fi or 3G connections to pin point the phones exact location, allowing apps to give location based results. It might sound cool, but if battery juice is running low this is not necessity. It is just draining extra energy from your battery, so just go to Settings, then to Location Services and slide the 'on' to 'off'.
Turn off Auto Time Zone
Most iPhones have an auto adjust time feature. This keeps the time automatically updated on your iPhone through any data connection or directly through your mobile network operator. Chances are you time zone rarely changes, so unless you are going on a worldwide holiday or have another particularly relevant reason for keeping this switched on, you can save a lot of power by turning it off.
Adjusting brightness settings
The iPhone 5 has been made brighter and larger which uses up more battery life. Turning down the brightness is easy and locate under Settings. The iPhone also has an Auto-brightness function which adjusts the screen brightness according the how light or dark the room is. Turning this off is will also save battery.
Turn off automatic push and fetch
New push notifications from apps, such as receiving a new Facebook message or being outbid on an item on eBay use up valuable battery life and data. As well as this the iPhone automatically fetches new emails and data from your accounts. These both require internet access and therefore use battery life. Switch this to only fetch new data when accessing the email account and turn of notifications.
Wi-fi and Bluetooth
One of the most valuable and efficient tip is turning off the Wi-Fi and Bluetooth. Wi-Fi in particular is a heavy user of battery life, even if it is not connected, as it always looking for a new connection. Bluetooth should actually always be switched off when you are not using it because of security reasons.
For further advice and even more tips read Protect your bubble's guide to improving your iPhone's battery life.
About Protect Your Bubble
Backed by a Fortune 500 company, Protect your bubble is a specialist gadget insurer that also offers a wide range of gadget insurance products including laptop insurance, Smartphone insurance, iPad insurance, tablet insurance andiPhone insurance; all cheap affordable prices.
Related Links:
Mobile Phone Insurance - uk.protectyourbubble.com/gi-mobile-phone-insurance.html
iPhone Insurance - uk.protectyourbubble.com/ip-iphone-insurance.html
iPhone 4s Insurance - uk.protectyourbubble.com/iphone-4-insurance.html
Find Us On:
Facebook: facebook.com/ProtectYourBubble
Twitter: twitter.com/protectyrbubble
YouTube: youtube.com/user/protectyourbubble