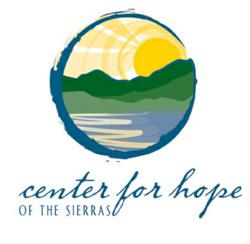 Reno, Nev. (PRWEB) October 11, 2012
Center for Hope of the Sierras, a leading eating disorder treatment facility for men and women located in Reno, Nevada, has announced the appointment of John Dolores, Ph.D., to Executive Director. Dr. Dolores' first day was September 10th.
Dr. Dolores is a clinical psychologist with an extensive background treating patients with a variety of disorders including eating disorders. Most recently, he was the Director of Behavioral Health at a medical center in Wyoming, where he improved quality care by implementing empirically supported treatment throughout the department and created statewide programs to bring mental health care to underserved populations. Dr. Dolores received his Ph.D. in clinical psychology from Drexel University and his J.D. from Villanova University School of Law. He trained as a fellow in Health Psychology at the Medical University in South Carolina, where he specialized in medical-psychological comorbid conditions which included treatment of eating disorders. He also practiced forensic psychology at Florida State Hospital, where he conducted competency to stand trial assessments and risk assessments. Dr. Dolores is trained in DBT, CBT, ACT, and various other psychotherapeutic techniques.
"We are pleased to welcome Dr. John Dolores to the great team of professionals at Center for Hope of the Sierras," said Candance Henderson-Grice, MS, President of the Weight Management and Eating Disorder Division for Center for Hope's parent company, CRC Health Group. "John's extensive work experience, education and training in the eating disorder field are tremendous assets to our industry-leading program. We look forward to his many contributions to take this great treatment center to the next level."
Dr. Dolores has stated that his "goal is to improve the quality of care and enhance the programming at Center for Hope so that the maximum amount of patients can be successfully treated with state-of-the-art care." He believes that "recovery from an eating disorder requires knowledgeable, compassionate staff in a comfortable, healing environment with a person-centered, recovery-based focus," key components of the current treatment milieu at Center for Hope.
Nestled in the foothills of the Sierra Nevada Mountains, Center for Hope of the Sierras provides an intimate setting ideal for healing and recovery for individuals suffering from anorexia nervosa, bulimia nervosa, binge eating disorder, and related disorders. Center for Hope offers residential (RTC), partial hospitalization (PHP), and intensive outpatient (IOP) treatment to women and adolescents ages 16 and up. Center for Hope also offers partial hospitalization and intensive outpatient treatment to men ages 14 and up. Center for Hope has received national acclaim for offering one of the country's only specialized residential tracks for the complex treatment of co-occurring diabetes and eating disorders.
Center for Hope of the Sierras is a member of CRC Health Group, the most comprehensive network of specialized behavioral care services in the nation. CRC offers the largest array of personalized treatment options, allowing individuals, families, and professionals to choose the most appropriate treatment setting for their behavioral, addiction, weight management, and therapeutic education needs. CRC is committed to making its services widely and easily available, while maintaining a passion for delivering advanced treatment. Since 1995, CRC programs have helped individuals and families reclaim and enrich their lives.
# # #