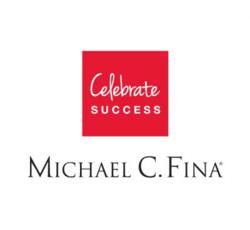 Long Island City, NY (PRWEB) October 11, 2012
Michael C. Fina has once again been ranked as one of the top employee recognition and reward companies by HRO Today Magazine. Since its inception, Michael C. Fina has been consistently ranked as a top provider in HRO Today's annual Baker's Dozen assessment.
"Our mission is to create memorable experiences that inspire people to do great things," says Ashley Fina, President of Michael C. Fina. "We are thrilled that our customers continue to recognize our commitment to that goal."
The Baker's Dozen Customer Satisfaction Rating is an independent analysis of feedback collected from more than 300 verified recognition customers and buyers. HRO Today analyzes results across three subcategories: service breadth, deal sizes, and quality, providing individual rankings for each subcategory as well as an overall score.
HRO Today Magazine (hrotoday.com) was founded in 2002 and has become the country's leading publication on HR operations and outsourcing. It enjoys the highest percentage of senior HR officer readership of any periodical, providing news, analysis, and case studies in addition to its exclusive Baker's Dozen customer satisfaction surveys.
"We're in the people business," says Fina. "We highly value our customer relationships – some of which go back fifty years – and we know that our customers' success is directly tied to our own. That's why our core values are to respect and care for people, keep our promises, focus on details, embrace our company pride, and nurture innovation. Consistently earning our place on HRO's top providers list is a testament to those values."
Founded in 1935, Michael C. Fina is the leading family-owned provider of global employee reward, recognition, and incentive solutions that increase employee engagement and deliver positive business results. Our recognition programs provide the means to celebrate the milestones and achievements in your employees' careers, whether it's a performance goal, safety initiative, or service anniversary. We are a WBENC-certified company with a rich history of helping organizations realize the full potential of their workforce.
The full list of winners can be found at http://www.hrotoday.com/content/5212/2012-bakers-dozen-customer-satisfaction-ratings-recognition
More information about Michael C. Fina employee recognition programs can be found at http://www.mcfrecognition.com
This press release was distributed through PR Web by Human Resources Marketer (HR Marketer: http://www.HRmarketer.com) on behalf of the company listed above.