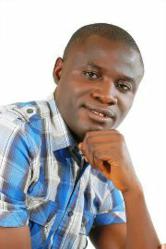 I have learned how to build website and do SEO from my Mentor Mr Lateef Olajide (God bless Lateef)!
Lagos, Nigeria (PRWEB) October 11, 2012
A new interview with Omoboyeje Taiwo Olubiyi (Mr T) has revealed how he was able to use a proven affiliate marketing system developed by Net Profits Zone of Lagos, Nigeria to catapult his income from zero dollars earned online to a regular income of over $4000 a month (his best month so far was $4542) in less than seven months. What is more amazing though is that this income was earned part-time while Mr T was still working as a mechanical engineer for Sonnex Packaging Nigeria Ltd (based in Ojota, Nigeria), earning less than 40,000 naira a month (approximately $250).
Literally, Mr T has transformed his life, earning more in a single month than he was previously able to earn in an entire year at his regular job. And yet Mr T is very much like you and I. He had no particular skill with computers when he started out, but he did have a burning desire to succeed and a willingness to implement the easy seven step affiliate marketing success system that Mr Lateef Olajide of Net Profits Zone had laid out for him.
While much of the rest of the world is undergoing economic crisis, much of the financial outlook for Nigeria has been on the rise, with the International Monetary Fund showing annual growth figures for the Nigerian economy of over 8% a year, every year since 2008. Nigeria is now the second largest economy in Africa (behind South Africa), and is the world's 8th largest exporter of oil.
Nigeria also has one of the world's fastest growing telecommunications sectors and the government has been spending large sums of money on infrastructure projects to improve it further.
All of these factors contributed to this being a great time to set up an affiliate marketing business, and in his interview Mr T acknowledged the role that his mentor Mr Lateef Olajide had played in guiding him to his success.
"I have learned how to build website and do SEO from my Mentor Mr Lateef Olajide (God bless Lateef)!"
Mr T has now quit his job to focus full-time on affiliate marketing and with the help of his mentor has honed his proven 7-step system for producing money from affiliate marketing into tasks that he carries out routinely every day so that his income can continue to increase.
When asked what the main benefits he had found since quitting his job, Mr T had this to say:
"I gain the very freedom that I have always wanted. Now I can do whatever I like whenever I want to. No boss pushing me around. And I know what to do earn whatever I want to earn right from the comfort of my home. Moreover, running around for money based on meeting needs is no more my problem… I am earning money on daily basis with full control over my time."
It is this time freedom that a regular income produces that is most attractive in the systems that Mr T practices, and the most exciting aspect of them is that they are repeatable by anyone.
In fact, he lays down in clear detail, and for free, the exact blueprint that he used to go from zero income to over $4000 a month here:
http://www.netprofitszone.com/my-4000-a-month-system-blueprint-in-simple-7-steps-mr-t/
It is also important to point out that this money is earned from free traffic methods such as Twitter and SEO that are not reliant on paid traffic, and so the only real costs are for domain names and hosting, which are very small.
Lateef Olajide is the Founder and CEO of Net Profits Zone which is a leading provider of hard to find, under-the-radar internet marketing information, strategies, tools, resources and services to help Nigerians to grow their business or develop a new one.