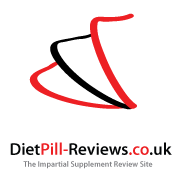 DPR contains an archive of reviews on the leading diet drops, pills, patches and spays in the UK
(PRWEB UK) 12 October 2012
"Diet pills" is a loose term that refers to the many forms of weight loss products which are taken into the body. These products come in many forms such as pills, drops, patches and sprays. Diet pills, such as Proactol, aim to reduce or control weight by altering one of the fundamental processes of the human body, weight regulation, by either altering appetite, metabolism, or absorption of calories.
Diet Pills are not a substitute for dieting and physical exercise, however, in many cases users experience increased results when they take the correct dieting supplements in conjunction with a balanced diet and regular exercise.
DPR contains an archive of reviews on the leading diet drops, pills, patches and spays in the UK. You can view DPR's Capsiplex reviews page for an example of the new video reviews which have now been introduced. The reviews on DPR rate dieting products on 10 different factors including speed of results, safety, appetite suppression and value for money. DPR differs from other diet pill review sites as it does not earn affiliate commission from the products it recommends - thus ensuring that the reviews are accurate and unbiased. DPR instead earns its revenue from advertising and donations.
DietPill-Reviews.co.uk is the leading UK-based diet pill reviews website.
The team at DietPill-Reviews.co.uk pride themselves on providing impartial and comprehensive reviews of the leading Diet Pills and Diet Drops on the market. DPR has plans to introduce a forum in the new year to allow its growing user base to provide feedback on the site and discuss the results they have achieved from the various weight loss aids available on the market. The addition of a forum will also allow users to provide help and support for other members, whilst they work on achieving their weight loss goals.