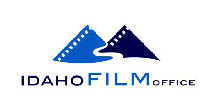 Boise, ID (PRWEB) October 10, 2012
The Idaho Film Office, part of the Idaho Commerce Department, has launched a new version of its web site, http://www.filmidaho.com. The site has been re-tooled to incorporate features that highlight the availability of filmmaking services across the state while giving Idaho filmmakers a more sophisticated site to represent themselves and their work.
"We endeavor to keep pace with technology and meet the expectations of filmmakers in Idaho," said Peg Owens, manager of the Idaho Film Office. "These upgrades provide crucial improvements, particularly in the video uploading capability."
The site has been upgraded using a 4.0 programming language and the new content management system makes creating and updating listings and general maintenance faster and more cost-effective for both staff and users of the site.
Filmmakers will be able to easily create and edit their business and individual listings, preview their pages and manage multiple listings with one log-in and password. Listings have been enhanced to allow video uploads, a bio and photo, and the option to upload a resume.
The site is iPad friendly and now features job listings automatically sourced from Production Hub.
The Idaho Film Office is encouraging those in the filmmaking community to update and enhance their existing listing pages or to create a new one. Visit http://www.filmidaho.org to get started.
For information or assistance with the site, please contact Peg Owens at (208) 334-2470 or peg(dot)owens(at)tourism(dot)idaho(dot)gov.