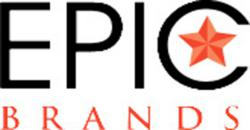 Elkridge, MD (PRWEB) October 10, 2012
The EPIC Brands, home of American Cheer and Dance Academy (ACDA), Spirit Unlimited, and Cheerstarz events, has launched a new way to provide updates and exciting news to their customers. On the first Friday of each month, EPIC Updates will be released to all EPIC Brands e-mail list customers, and will include a short video by an EPIC staff member, a list of important information that customers should know about, and a "Friday Freebie" registration discount, which must be redeemed within one week of launch.
The first EPIC Update was released on October 5th and included a short video of Season Daugherty, EPIC Sales Director (shown right), explaining what the EPIC Updates will be about. Important information that was released in the first update includes:
-Epic Brands is judging using the Worlds' score sheet for the Worlds divisions at select events this year. Now your Worlds' teams have numerous opportunities to be on that scoring system before they arrive at the biggest competition of their season. Now that is Epic!!
-This year you can pick up your score sheets within 30 minutes after your team competes!
-Our registration is now done online! Click Here to check it out!
-"Club Zero" will be launched for all events until the end of 2012. Compete at any event with ZERO deductions, and we will give you $50 toward registration for any other EPIC Brands event this season!
-School and college scoring has been completely re-done this year. We listened to our customers and we have a great new system. Check it out here
-All Star Prep Cheer routines this year have a max time limit of 2:00 minutes
-Did you know that All Star Dance now has a Prep division?
-Reach the Beach All Star/College and Battle at the Boardwalk Nationals are each offering 2 Full Paid as well as 6 At-Large Bids to the Cheerleading Worlds!
-Reach the Beach School & Rec Nationals will offer spring and non-spring floor options for our school teams.
To receive EPIC Updates in the future, Join our Mailing List