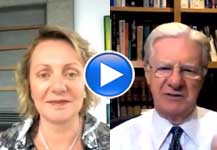 The secret to managing time is that you can't manage time, what you have to manage is...
San Diego, Ca (PRWEB) October 13, 2012
Law of Attraction expert Natalie Ledwell announced today the release of an exclusive interview with Bob Proctor on YouTube to serve the personal development and Law of Attraction community.
YouTube Interview Video With The Secret Star Bob Proctor: http://youtu.be/OKCf8A9Bvao
Best-selling author Bob Proctor, sometimes referred to as the "Godfather of the Law of Attraction," recently celebrated 50 years teaching the power of positive thinking, self-motivation and the Law of Attraction.
In this exclusive interview on Natalie Ledwell's online TV show The Inspiration Show, Proctor explains the "thread" that eventually led to his ultimate success.
Many things influenced Proctor's life, from the influence of his parents to the author of "Think and Grow Rich," Napoleon Hill, yet these weren't what actually made the difference. Proctor claims his path to success began when a surprising person began to believe in him.
Proctor has other gems to share in this interview, including his secret for mastering time management, maintaining focus and a tactic people can use to actually train themselves to naturally discover what they really want.
In response to how he manages time, Proctor reveals, "The secret to managing time is that you can't manage time." He goes on to explain how anyone can use this principle to get more work done in less time.
According to Natalie Ledwell, "Bob Proctor has incredible insights to share. This entire interview is full of so much quality information that you just can't really get anywhere else. Anyone interested in the Law of Attraction, or even just general self-help or personal development, will benefit greatly from this short but action-packed interview." Natalie has also interviewed several other stars from The Secret.
Natalie Ledwell of Mind Movies recently introduced a new tool for Law of Attraction fans known as Mind Movies 3.0, which has received a personal seal of approval from Bob Proctor. According to Ledwell, "Mind Movies 3.0 leverages the power of digital vision boards to dramatically increase the power of creative visualization, which is a cornerstone to achieving the life you truly desire."
Over 1 million people worldwide have already received Ledwell's free pre-made Mind Movies, which are dynamic moving video vision boards that help viewers visualize and achieve their desires and goals faster and easier than they ever thought possible.
To find out more about Mind Movies and to download 6 free pre-made Mind Movies, visit: http://mindmoviestv.com
About Mind Movies:
Founded in 2007, Mind Movies' mission is to help empower people from all over the world to visualize their goals and manifest their greatest dreams and desires. Mind Movies has touched the lives of over 1 million people around the world and is headquartered in downtown San Diego, California.
Company Contact Information:
Mind Movies
Media Relations
113 West G Street #122
San Diego, CA 92101
http://mindmoviestv.com