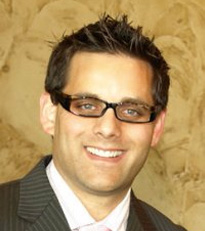 Plano, TX (PRWEB) October 12, 2012
Sacha Obaid, MD, Medical Director and founder of North Texas Plastic Surgery PLLC, was named to the Best Docs Network for 2013. This comes just months after Dr. Obaid was also named a Top Doc in Fort Worth for 2012. This prestigious award was bestowed upon Dr. Obaid by a select advisory board that reviewed over 6,000 candidate physicians. The advisory board selected the 375 best doctors in the Dallas/Fort Worth area to be acknowledged in the program.
"It is a great honor to be named one of the Best Docs by the experts at the Best Docs Network," said Dr. Obaid. "It is acknowledgement not only of my hard work but the equally important hard work of the entire team at North Texas Plastic Surgery."
Dr. Obaid is a specialist in breast augmentations, mommy makeovers and butt lifts. He is available for one-on-one consultation in his Southlake, TX office in the Texas Health Center for Diagnosis and Surgery directly across from Southlake Town Square. He also is available in his new location in Plano, Texas on West Plano Parkway just blocks from the intersection of West Plano Parkway and the Dallas Tollway.
For more information on the Best Docs Network, look for the list in Dallas Modern Luxury magazine. For more information on Dr. Obaid please visit his website http://www.northtexasplasticsurgery.com
About Dr. Sacha Obaid
Founder of North Texas Plastic Surgery, Dr. Sacha Obaid attended college at the University of Southern California. After fulfilling his pre-medical requirements in just three years, he was granted acceptance to the prestigious Harvard Medical School at just 20 years old.
Dr. Obaid was the youngest member of his graduating class from Harvard Medical School where he won many awards. He was honored to publish his research at Harvard on Breast Reconstruction in plastic surgery's premier journal, PRS.
Following his time at Harvard, Dr. Obaid trained in plastic surgery at UT Southwestern and then completed a fellowship in Craniofacial Surgery at New York University. During his time at NYU, he again published groundbreaking research on growing new bones for children born with facial differences.
Dr. Obaid is a specialist in breast augmentation and buttocks lifts. He dedicates his practice to helping women regain their figure after pregnancy. His work has been featured nationally on FOX News and locally on ABC, CBS, NBC, Good Morning Texas, The Fort Worth Star Telegram, The Staying Young Radio Show and 104.5 FM.