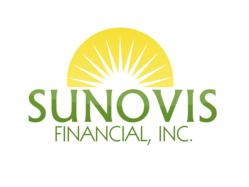 There are several reasons why a post intern graduate or a young veterinarian might start a practice.
San Francisco, California (PRWEB) October 18, 2012
The American Veterinary Medical Association (AVMA) has announced the formation of a new committee given responsibility for assisting new veterinary medicine graduates. New grads are entering a job market niche that been in a declining trend over the past 2 years.
It is hoped this new committee will provide needed help to young vets and the veterinarian industry. Small businesses are the backbone of the U.S. economy, and assistance such as this new committee can help rebuild the industry. Sunovis Financial assists young businesses with business financing needs and guidance.
The new AVMA committee was announced in late September and will go by the name Early Career Development Committee. It is comprised of 9 members; one faculty adviser, two emerging veterinary leaders who have been in practice for 5-15 years, five recent graduates, and one representative of the American Society of Veterinary Medical Association Executives. In addition, the group will engage in networking opportunities for new graduates as well as creating an online community.
This action was taken in response to the increasingly weak job market for new veterinary graduates. As reported by the AVMA, the number of 4th year graduating veterinary medicine students with job offers or those continuing on to advanced studies has declined dramatically from 78.9% in 2010 to 61.5% in 2012. In addition, the AVMA is seeing a drop in average starting salaries, based on results from its annual survey. That survey shows a 3% decline in the average starting salary of students who accepted employment in 2012. The average salary has dropped from $46,971 in 2011 to $45,575 in 2012.
In response to this, young post intern vets may consider opening their own practices in needed markets. In fact, most veterinarians work in private practices where they diagnose, treat, and help prevent disease and disabilities in animals. Sunovis Financial sees many young professionals in industries create their own jobs and their own businesses, and can help with financing.
There are several reasons why a post intern graduate or a young vet might start a practice.

There are no jobs. If you want to be a vet and nobody is hiring, one solution could be to start your own firm or teaming up with a few others to do so.
Your target market has a need for vets, and you can fill that need.
As you compete for jobs (at dropping salary rates), you may consider the question: if I am going to work as hard as the owner does, why not work for myself?
However, nothing is more likely to doom a new practice than being under-capitalized. Yet inexperienced veterinarians routinely think they can build a practice on a shoestring.
Starting a new business is not easy, but it can be a path. Creating a solid business plan, finding the right location, being fully prepared, perhaps engaging a vet consultant are steps a vet could take. Firms such as Veterinarian Management Consultants can help with vet details. Finding financing is a key component, and a firm like Sunovis Financial can help through various loan products, from Small Business Association (SBA) loans to other alternative or conventional products.
The industry looks gloomy for those seeking salaried jobs, according to the AVMA report. But starting your own practice may be a viable solution.
About Sunovis
Sunovis Financial assists small businesses and professionals with their lending needs. The company motto is to help rebuild the U.S. economy, one business and one loan at a time.