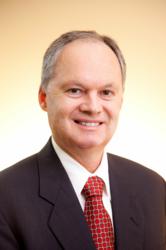 Indianapolis, IN (PRWEB) October 11, 2012
WKW partner Bill Winingham will be speaking at a seminar on November 8, 2012. The topic of the seminar is "Sophisticated Deposition Strategies." Bill will be presenting on "Taking the Deposition" and "Defending the Deposition."
The seminar provides an overview of the deposition process including strategies and techniques for attorneys. The following topics will be covered: Preparing for the Deposition, Preparing the Witness, Ethical Considerations, Taking the Deposition, Defending the Deposition, Looking Ahead--How to Use Deposition Testimony in the Case.
The seminar will be at the Capital Conference Center from 9:00am--4:30pm. 6.0 CLE hours are available. Click here for more information or to register for the seminar: http://bit.ly/Q2ubCW .