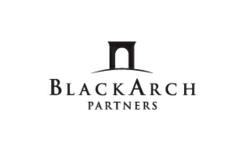 Charlotte, N.C. (PRWEB) October 12, 2012
BlackArch Partners is pleased to announce the closing of the sale of GHX Holdings, LLC, a portfolio company of The CapStreet Group, LLC, to United Central Industrial Supply, LLC.
GHX, a value-added distributor of industrial fluid transfer and sealing solutions, will merge its operations with those of United Central, a portfolio company of American Securities Capital Partners, and will operate as The United Distribution Group Inc. The transaction, which closed Tuesday, creates a leading comprehensive provider of products and value-added services to end users in energy and natural resources markets.
GHX's management team, including Executive Chairman Dan Ahuero, Executive Vice President Ben Andrews, CEO Richard Harrison and CFO Dan Maddox, will continue in leadership positions in the new, combined company.
The United Distribution Group will be organized into two business units: United Central, which will distribute essential supplies to the underground mining industry, and GHX, which will distribute industrial fluid transfer and sealing solutions mainly to the energy end markets.
BlackArch was retained by GHX Holdings, LLC, to serve as exclusive financial adviser on the sale of the company. Specific terms of the transaction were not disclosed.
GHX operates 39 facilities in 12 states and Canada, serving the specific needs of industrial customers operating in end markets characterized by harsh operating environments and exacting performance, environmental and safety standards. The company, which is headquartered in Houston, provides fluid sealing (gaskets), fluid transfer (hoses) and other products to a variety of end markets, particularly the power generation, refining and petrochemical, mining, agriculture, marine and upstream oil and gas end markets.
The CapStreet Group is a private equity firm that invests in growing lower middle-market companies in Texas and other Sunbelt states, and partners with management to accelerate growth and improve profitability. CapStreet has made investments in 29 portfolio companies and has completed more than 250 add-on acquisitions for those companies. CapStreet is located in Houston.
Bristol, Tenn.-based United Central Industrial Supply, a portfolio company of American Securities, is the largest mining supply distribution company in North America, with the highest quality supplies, regional rebuild and repair services.
Based in New York with an office in Shanghai, American Securities is a leading U.S. private equity firm that invests in market-leading North American companies with annual revenues generally ranging from $500 million to $2 billion. American Securities has over $8 billion under management and is currently investing from its sixth fund. The firm traces its roots to a family office founded in 1947 to invest and manage a share of the fortune created from the growth of Sears, Roebuck & Co. in the early 1900s.
BlackArch Partners is a leading middle-market investment bank offering a full spectrum of advisory services. The firm offers a complete suite of investment banking services to financial sponsors, private companies and diversified corporations, including dedicated industry verticals for Energy, Industrial Growth & Diversified Manufacturing and Distribution & Supply Chain Management. Based in Charlotte, N.C., BlackArch features a total of 12 industry-focused practices that cover all sectors of interest to middle-market investors; BlackArch professionals have closed over 250 transactions in 16 countries on four continents. Please visit our website, http://www.blackarchpartners.com, for more details.
Securities transaction conducted through BlackArch Securities LLC. Member FINRA and SIPC.