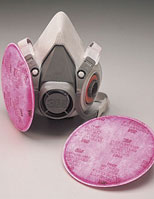 Chicago, IL (PRWEB) October 11, 2012
Fall is now in full swing, which means, for many unfortunate individuals, so do Fall allergies and sinus headaches. These symptoms can be annoying and sometimes affect day to day activities. Allergy Asthma Technology provides a number of products that will reduce exposure to those allergens that are most prominent during the fall season, as well as relieve symptoms.
Certain types of allergies can occur year round, such as food allergies, or allergies to pet dander, dust mites, and mold. However, there are those allergies that are caused by the pollen from outdoor plants which are more prominent during specific times of the year. Those that suffer from allergy-type symptoms during the fall are very likely to have an allergic reaction to the pollen from weeds. Weeds start pollinating early in the fall and sometimes last all the way until November. The most common type of weed that people are allergic to is Ragweed. Pollen from Ragweed travels very easily, causing heightened symptoms on windy days. Also in the fall, mold tends to form on the fallen leaves once they become damp. Outdoor tasks, such as leaf raking, can spark allergy symptoms. Allergy Asthma Technology's allergy masks can be worn during such activities to prevent breathing in allergens.
Those with allergies to pollens from plants often receive sinus infection symptoms. Sinus headaches and pressure in the face are common during the fall season. If symptoms become more serious, for example similar to that of cold and flu symptoms, it could be sinusitis or a sinus infection. According to sinuswars.com, a sinus infection is the swelling or irritation of the sinus cavities caused by bacteria infections and increases during the fall season when the air is dry and cool. Sinus infection symptoms consists of runny nose, congestion, bad breath, stuffiness, loss of smell and taste, swollen or puffy eyelids, headaches, pain or pressure in the forehead, jaw, cheeks and eyes, coughing, fatigue, low fever (99 to 100 degrees F) and ear pressure. Allergy Asthma Technology also provides vaporizers and aspirators to release sinus congestion and pressure. The sinus sprays and irrigators products are multi-purpose and can be used to treat colds, flus, and even bronchitis.
Due to the exceptionally dry summer the U.S. has experienced, the fall season is predicted to produce a large amount of allergens from Ragweed. According to accuweather.com, the conditions of the summer that are carrying over into the Fall season, for most areas in the U.S., are ideal conditions for the growth of Ragweed, and other weeds. Allergy Asthma Technology's window filters allow home owners to open the windows without allowing allergens in, which saves on energy expenses.
Allergens can often cause asthma symptoms. If a person is severely allergic to the pollens floating around outdoors or to dust mites, it can trigger asthma attacks. Allergy Asthma Technology's line of asthma control devices reduces the risk of asthma attacks, or wheezing and coughing. All of the products are hospital tested and proven.
ABOUT ALLERGY ASTHMA TECHNOLOGY
Located in Morton Grove, IL, Allergy Asthma Technology has been helping allergic and asthmatic individuals by providing products to help with symptoms since 1971. The company continually searches for medically approved allergy and asthma products that will help their customers lead a healthier life. The company offers all types of anti-allergen products from allergy free bedding to UV sanitizing wands. Allergy Asthma Technology is dedicated to helping enhance their customer's quality of life by providing important information, premium products, and quality customer service.