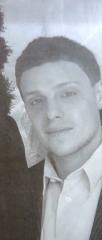 I want people to know that they can depend on the lawyers at our firm, and that we will always be there to get them out of trouble
(PRWEB) October 11, 2012
As a Philadelphia lawyer, Michael Kotik understands that it is difficult to get in contact with a lawyer and schedule an appointment that same day. This is why Attorney Michael Kotik and Attorney Thomas D. Kenny are proud to announce that they will now offer walk-in hours between 3pm and 5pm every Monday, Wednesday, and Friday.
Lawyer Michael Kotik says that sometimes emergencies can happen and it would be good for citizens to know that there is a place where they do not need an appointment and can just walk-in and walk out with a plan of attack concerning their legal matters. This new approach will help individuals during difficult times, and protect them from making mistakes that would ultimately jeopardize their cases.
"I want the residents of Pennsylvania and New Jersey to know that our door is always open, and that we are always there to help individuals who are in trouble; this is why I became a lawyer, I wanted to help," said Michael Kotik, lawyer at the Law firm of Thomas D. Kenny P.C./LegalPhilly.com. "I want people to know that they can depend on the lawyers at our firm, and that we will always be there to get them out of trouble."
The lawyers who work at Kotik's firm don't have their own private land lines; every call gets forwarded directly to a cell phone which is always with an available lawyer.
"I think that walk-in hours were the next logical step in our firm. We want clients to really feel at home when they walk in. We want them to know that our door is always open for them. We want them to know that we are here to help," stated Kotik.
Attorney Michael Kotik and Attorney Thomas D. Kenny believe that communication, professionalism, and an aggressive representation are the backbone of any successful law firm. Clients who retain the services of their firm understand that these guys are always there for them, and will fight for them vigorously to ensure a good result.
About Legal Philly
Legal Philly has lawyers available to help 24 hours a day, 7 days a week. For more information about their Philadelphia Criminal Lawyer services and other legal services, or to schedule a free consultation, call them at today at (215) 564-1010 or visit them http://www.legalphilly.com.