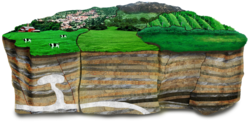 "Our patented acquisition tools are unlike any others used in seismic surveys available in the industry before. They are able to capture up to 320 levels, covering 16,000 feet of borehole "
Bill Bartling
(PRWEB) October 11, 2012
SR2020, Inc., innovative borehole geophysics firm, releases breakthrough patented geophone acquisition technology that significantly changes the approach to oil and gas exploration and production across the industry.
Oil and gas companies spend millions of dollars in oil and gas exploration and recovery in the fields. Even recently, oil and gas companies still operate in fields with insufficient and often unreliable surface seismic surveys, costing millions of dollars and thousands of man-hours.
Now, SR2020, Inc.'s long, wide aperture, 3-component patented tubing deployed analog systems with pioneering inflatable geophone arrays enables the industry to acquire richer oil and gas reserves not found with other outdated, time-consuming, and costly methods.
The globally-recognized geophysics research team at SR2020 Inc. worked for years to develop the cutting-edge technology looking to fundamentally shift the industry toward an emphasis on smarter and more productive ways to drill and extract oil and gas reserves. Momentum is gaining now that these smarter geophone arrays are available in a global market because of the proven vastly improved quality of information and the increased scope accessible the industry by this technology.
A technological paradigm shift in the way oil and gas is found and produced, pioneered by these geophone arrays from SR2020, Inc. guarantee to render other seismic methods nearly obsolete. Bill Bartling, President and CEO of SR2020 Inc., announces that "our patented acquisition tools are unlike any others used in seismic surveys available in the industry before. They are able to capture up to 320 levels, covering 16,000 feet of borehole."
Years before in the industry, surface seismic and even sub-surface seismic acquisition technology could only be used in certain types of wells, restricting the capabilities of industry leaders and even small independent companies. SR2020 Inc's latest innovations in geophone array technology captures borehole data in vertical, horizontal, and deviated wells with omni-directional geophones.
The fact that petroleum powerhouses and notable energy clients have sided with the SR2020, Inc.'s approach and testify to the significant change of this latest technological innovation from SR2020. This interest appears to foreshadow the start of a transformative industry-wide approach to finding and producing oil and gas. When developing and deciding to release this new technology, Bartling considered the substantial and long-term consequences.
"Our focus is on the application of this info, and what it means for the industry as a whole," Bartling continued, "We're very focused on what we're very good at."
SR2020 Inc. Company Contact:
Bill Bartling, President and CEO
SR2020 Inc.
(714) 482-1922
bill(dot)bartling(at)sr2020inc(dot)com