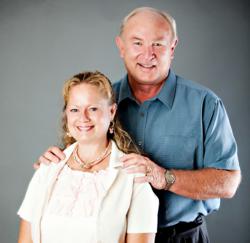 "Wealth or Mammon, was written to uncover the world's system of finance".
Auburn, IL (PRWEB) October 18, 2012
God's Ancient Pathways to Financial Blessing.
Ray, is a sought after author and speaker. He has an ability to transform the economic structure of families, businesses and churches. The plan is for giving and receiving is awakened in peoples lives throughout these sessions. He draws from his incredible personal life experiences in business mergers and acquisitions. While creating a correlation of Biblical spiritual revelation.
In one weekend Ray Landers will speak simple truths of God's principles of Biblical finance. This seminar will transform the members of your church community when it comes to understanding God's Kingdom strategy.
About Ray
Ray Landers along with his family ran a multi-million dollar grain handling business in the U.S.A. He has also lived in Israel for a number of years speaking with Rabbis, learning to understand the Biblical principles of financial living.
At a young age, Ray learned the art of buying and selling, optioning and trading. At the age of 13, Ray acquired his first single family home followed by his first farm at 19. By the time he was 25, he had become a millionaire.
Ray and his wife Billie Sue live on the same family farm in Auburn, Illinois. Where they raised their 4 children. Today, Ray has an apostolic (father's heart) calling for this current generation. He trains and equips young people in business finance while developing a relationship with God. Ray has a desire to restore the family unit and release a blessing on a generation.
Malachi 4:6
"He will turn the hearts of the fathers to their children, and the hearts of the children to their fathers; or else I will come and strike the land with a curse." This mandate will release a blessing on the land and this current generation.