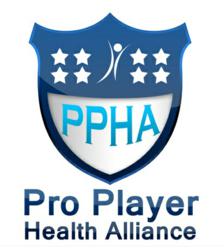 I lost my best friend Junior Seau from the effects of this condition and I am trying to spread awareness, to save lives
Tacoma, WA (PRWEB) October 10, 2012
Dr. Steve Marinkovich, D.D.S., A.B.D.S.M., recently teamed up with the Pro-Player Health Alliance (PPHA), Gergen's Orthodontic Laboratories, the American Legion and Former NFL legends, to take part in a sleep apnea awareness event. The event was part of the national "Tackle Sleep Apnea" campaign and was the fourth stop, in a series of stops across the nation. Sleep Group Solutions offered free sleep tests to select attendees.
"The event was the most successful to date," David Gergen, President of the PPHA said. "We are very grateful that we were able to spread awareness to so many people." The even took place on Sept. 26 and had over 250 people in attendance. As part of the event, former NFL legends, Warren Moon, David Krieg, Nesby Glasgow and Mark Walczak were able to share their experiences with sleep apnea and treatment. In addition, they signed autographs and photo opportunities available, for anyone in attendance.
"I heard about the campaign and wanted to become involved in efforts to get the word out about what sleep apnea can do to you," Walczak said. "I lost my best friend Junior Seau from the effects of this condition and I am trying to spread awareness, to save lives."
As part of the event, a select number of pre-registrants were able to receive a free in-home sleep test. An in-home sleep test gives someone the opportunity to take the sleep test in the comfort of their own bed. The tests were provided by Sleep Group Solutions.
"With the results of the tests, we will be able to determine if someone has sleep apnea and how severe it is," Dana Sheets, Spokesperson and Consultant for Dr. Marinkovich said. "The results are read by a sleep specialist and then forwarded to us to see how and if we can be a part of the treatment plan."
The "Tackle Sleep Apnea" campaign will be making its' next stop in Dallas on Nov. 1, at the North Texas Automotive Museum. The event will begin at 7 p.m. and will be open to the public. NFL legends that will be in attendance will include: David Krieg, Mark Walczak, Derek Kennard, Isiah Robertson, Roy Green and Erik Dickerson. In addition, other former Dallas Cowboy players and NFL legends will be in attendance.
To pre-register for the upcoming event, visit http://tacklingsleepapneadallas.eventbrite.com/. For more information about PPHA or the "Tackle Sleep Apnea" campaign, visit http://proplayerhealthalliance.com. Visit http://www.SleepTest.comto take an online questionnaire and find out if you are at risk for having sleep apnea.
-###-
About Steve Marinkovich, D.D.S., A.B.D.S.M.: Steve Marinkovich, was born and raised in Tacoma. He decided to make dentistry his profession, at the age of six. Dr. Marinkovich graduated from the University of Washington Dental School and continues his dental education every year. He keeps up with all of the latest treatments in dentistry to better serve his patients. He presently serves part time on the clinical faculty at the University of Washington School of Dentistry in Restorative Dentistry, and is credentialed by the Certification Board of the Academy of Dental Sleep Medicine. There are not many dentists with this distinction. In addition, he is also one of the very few dentists in the area that has been honored with the prestigious fellowship in both the American and International Colleges of Dentists. Membership to these organizations is gained through nomination by one's peers, based on professional integrity, caliber of treatment, and outstanding service to the community and the profession.
ABOUT PPHA: The Pro-Players Health Alliance (PPHA) is an organization dedicated to helping former NFL players, through providing testing and treatment options for those who suffer from sleep apnea. In addition, the PPHA is dedicated to integrating education and raising sleep apnea awareness, in a fun and memorable way. In addition to the campaign, the PPHA is dedicated to testing and getting people treated who suffer from sleep apnea. The PPHA will be at Temple University in Philadelphia on Oct. 12 with The Living Heart Foundation in efforts to spread awareness.
ABOUT GERGEN'S ORTHODONTIC LAB: Gergen's Orthodontic Lab specialize in fabricating orthodontic appliances such as TMJ Splints, Sleep Apnea Appliances, and Retainers, as well as all types of functional appliances such as the Respire, Herbst Sleep , Bionators, and Twin Blocks. The Gergens' staff provides complete service in every phase of design and fabrication of appliances for the orthodontist and general dentist.
ABOUT SLEEP GROUP SOLUTIONS: Sleep Group Solutions offers a complete sleep solutions program including; dental sleep medicine continuing education, screening technology, home sleep testing, oral appliances, insurance billing, marketing, in office training and more.
ABOUT DAVID GERGEN: David Gergen has been a nationally respected dental lab technician for over 25 years. He received the award for "The Finest Orthodontic Technician in the Country" given by Columbus Dental in 1986. He also received a lifetime achievement award by the Gelb Academy as America's greatest Orthodontic technician of all time, in 2012. He has worked for some of the pioneers in the orthodontic and sleep dentistry fields. Gergen and his father John Gergen began Gergen Orthodontic labs in 1984 and has grown it into one of the most respected labs in the country. One of his proudest achievements is receiving The National Leadership award for Arizona Small Businessman of the Year in 2004. David is the Dental Director of the American Sleep and Breathing Academy and he has also taken a spot at Tufts University teaching seminars for the Continuing-Ed program on Dental sleep medicine. Mr. Gergen is also the Dental Sports Medicine Director of the Sleep Academy.
ABOUT SLEEPTEST.COM: SleepTest.com is an online awareness resource, dedicated to providing information to those who feel that they may be at risk or suffering from sleep apnea.