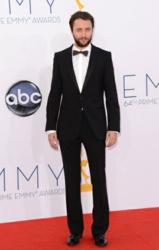 The Emmys always bring out the best in peoples' appearances, and this year's show was no exception.
San Francisco, CA (PRWEB) October 11, 2012
Cheap-Neckties.com, a website that focuses primarily on the sale of men's ties and accessories, today announced the best-dressed men at the 2012 Emmy awards. Five individuals were chosen, each of whom received a full-length article devoted to their approach to style and fashion at the awards show.
"As with many other people, we always looked forward to the annual Emmy awards," says Cheap-Neckties.com founder Hendrik Pohl. "More than anything else, however, we tend to focus on the style and fashion of the attendees as they walk the red carpet. These are individuals who are dressing to impress on a daily basis, and are more than worth paying attention to. The Emmys always bring out the best in peoples' appearances, and this year's show was no exception."
Each piece in the series highlights a particular individual who outdid the competition with the way he dressed for the awards show. Alex Kurpovsky is praised for his ability to pull off the jet-black suit at an event where black-tie attire is the norm, for example, while host Jimmy Kimmel is given a nod for finding an ensemble that was perfectly suited to his body type. Vincent Kartheiser, Aaron Paul and Jon Hamm also find themselves making the list, each of whom proved their ability to dress to impress at the awards.
"It should come as no surprise that any of these men made our list," says Pohl. "Jon Hamm has been one of the best-dressed men on television since Mad Men first starting gaining massive amounts of attention, and even Jimmy Kimmel - someone who isn't in particularly excellent shape - has a very effective method approaching building an ensemble. Paul, Kartheiser and Karpovsky round out the list quite well, each of whom showed a great deal of promise in the way they dressed for the event."
A prominent retailer of men's ties, Cheap-Neckties.com publishes article series' on a variety of different topics, with celebrity fashion being one of the most popular.
"People have showed a certain fascination with celebrities ever since pop culture first came to prominence, and today is no different," says Pohl. "The article series' we publish that focus on celebrity fashion are always popular, and we'd be remiss to skip an opportunity to analyze Emmy night fashion. We're happy to say that this year's show gave us plenty to work with!"