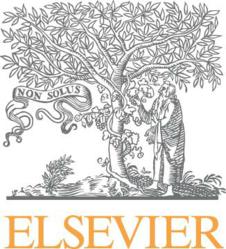 Students could watch a lecture on their lunch break and try out the review exercises just before bed.
Santa Cruz, CA (PRWEB) October 11, 2012
Elsevier, a world-leading provider of scientific, technical and medical information products and services, has collaborated with Comcourse, an education provider specializing in online program support for academic institutions, to launch four new Career Advancement Programs designed to prepare students for certification and career advancement in the following areas: ICD-10-CM coding, ICD-10-PCS coding, Electronic Health Records, and Phlebotomy. A fifth program, preparing students for EKG Technician certification, will be launched in December.
Each program is designed for students to complete entirely or primarily online, either in a few weeks or up to a few months. "Educational content delivered through the Career Advancement Programs meets a need for both educational institutions looking to expand their course offerings and students to expand their skills through a targeted and unique experience," said David Hough, Director of Private Sector Education, Elsevier.
Institutions new to online learning can easily launch these programs without additional development. Each program includes both lessons designed to provide students with the key knowledge they need to achieve certification or gain career-building skills, as well as short courses on Teaching and Learning Online. "We (Elsevier) were quite impressed with Comcourse's existing Teaching Online course so we asked them to create a companion course for students called Learning Online. We believe including both of these with every Career Advancement Program will give those instructors and students unaccustomed to online learning a better chance of sharing a successful educational experience," stated Scott Weaver, Director of Custom Solutions, Elsevier.
Elsevier and Comcourse also worked together to make sure that each lesson included study material that is broken up into small, manageable lessons. "In crafting these programs, Comcourse's Course Development team kept the busy online learner in mind," said Christine Bunting, Comcourse's Director of Course Development. Each lesson within a program is designed for a student to complete in two to three hours, with single components within the lesson taking as little as ten minutes. "Students could watch a lecture on their lunch break and try out the review exercises just before bed."
Elsevier and Comcourse are actively seeking additional titles to develop jointly.
To learn more about Elsevier's Career Advancement Programs, please contact Mascha Scheutjens, National Account Specialist, at m.scheutjens@elsevier.com.
To learn more about Comcourse and their suite of online educational services, please visit http://www.comcourse.com or email info@comcourse.com.
ABOUT ELSEVIER
Elsevier is a world-leading provider of scientific, technical and medical information products and services. The company works in partnership with the global science and health communities to publish more than 2,000 journals, including The Lancet and Cell, and close to 20,000 book titles, including major reference works from Mosby and Saunders. Elsevier's online solutions include ScienceDirect, Scopus, Reaxys, ClinicalKey and Mosby's Nursing Suite, which enhance the productivity of science and health professionals, and the SciVal Suite and MEDai's Pinpoint Review, which help research and health care institutions deliver better outcomes more cost-effectively.
A global business headquartered in Amsterdam, Elsevier employs 7,000 people worldwide. The company is part of Reed Elsevier Group PLC, a world-leading publisher and information provider, which is jointly owned by Reed Elsevier PLC and Reed Elsevier NV. The ticker symbols are REN (Euronext Amsterdam), REL (London Stock Exchange), RUK and ENL (New York Stock Exchange).
Media contact
Christopher Capot
Director, Corporate Relations
Elsevier
+1 212 633 3164
c.capot(at)elsevier(dot)com
ABOUT COMCOURSE
Comcourse offers bundled and integrated solutions for online program delivery. These solutions typically include an investment of the capital needed for success, and a complete suite of services, based upon a risk-free revenue-sharing model in which we do not succeed until you do. We have the necessary technology, course development abilities, marketing talent, and experience. Most importantly, we understand the unique needs of accredited institutions.
Media contact
Kim T. Coon
Executive VP for Business Development
Comcourse Inc.
+1 866 507 2625
kcoon(at)comcourse(dot)com