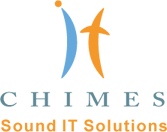 Sound IT Solutions
New Delhi, India (PRWEB) October 11, 2012
IT Chimes, the total IT solution and web solution provider company based in New Delhi has taken a step further and now going to develop apps for iOS 6 which was launched few weeks back along with the much anticipated iPhone 5 launch. The company will also port all the existing software made by the company to iOS 6.
Confirming the news, Mr Vibhu Satpaul, Business Head, IT Chimes, said, "We are happy to be again among the front runners who can make and support applications for iOS 6. We have rich experience in iPhone application programming and we can't wait to rip the benefits (which are) provided by this new version of iOS. We are hopeful that we will be able to serve our existing customers better and attract new potential customers with this move."
IT Chimes has a rich portfolio when it comes to developing application for iPhones. Over the years the company has developed many useful apps in different sectors for its clients. In the E-commerce department, the company has apps like Minx, Pronutrex and Audit to go to be proud of. While Minx app can be used by the users of Minx portal to shop online, Pronutrex was made for users of PeoNutre for shopping directly from their iPhone and Audit To go is an app targeted especially for companies to do Audit on iso 14001. The company is also known for the apps it made in gaming, telecom and education sectors.
The company has experienced app programmers and they are up to the new challenge. "Developing apps for the iPhone is almost like developing for Mac but we need to consider the touchscreen and the hardware factors. But not to worry as we have done this many times in the past and we can't wait to try our hands on the new iOS 6." said Mr. Subhash Uniyal, head of iPhone designing team at IT Chimes.
The company also is planning to port all its popular existing apps for Android, Blackberry and Windows to new iPhone 5. At the same time, the company will continue to provide support to the apps already made for older versions of iPhone and iOS.
"We are not only happy for our customers but also for ourselves. We love to prove again and again that we are the best IT solution provider out there", Mr Satpaul said. " we consider the 2nd position and the last position to be same."
About IT Chimes: IT Chimes offers complete IT solution all over the world along with its sister concern Search Eccentric. The company has long and proven presence in mobile app development, website development, Internet marketing, graphics designing, database administration and off-shore IT staffing etc. The impressive client list of the company consists of many reputed business houses and firms from USA, middle east and other parts of the world.