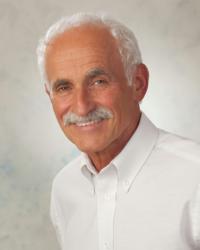 Hudson, NY (PRWEB) October 11, 2012
Robert E. Danz, DDS, offers patients dental implants as a long term solution for missing teeth. Not only does a missing tooth cause a gap in the smile, but there are many other issues that may occur. Without the tooth root to stimulate the jawbone, it begins to deteriorate. When this occurs, the teeth surrounding the gap may begin to get loose and shift positions. As teeth shift they can affect the way a person chews, making it hard to eat certain foods. Shifting teeth can also affect the way a person speaks.
Implants are very strong and allow the patient to eat and speak normally. In addition, they fill in the gaps in such a way that most people cannot tell that they are not the original, natural teeth.
Each patient must have an individual consultation with the dentist to determine if they are a good candidate for dental implants. While the majority of people are able to have this surgery, there are times when other dental issues may require additional work before the implants can be installed. Learn more about dental implants at http://www.hudson-dental.com.
Robert E. Danz, DDS, is a general practice offering patients personalized dental care for Hudson, NY. Not only does Dr. Danz run his own practice and he is also involved in his community. Dr. Danz received his dental degree from the New York University College of Dentistry, after earning his bachelor's degree from Long Island University. He has also taken numerous postgraduate education courses, specifically selecting courses focusing on cosmetic and restorative dentistry. Dr. Danz is part of one percent of dental professionals providing the most recent FDA cleared laser procedure for gum disease and periodontal treatment. To learn more about Robert E. Danz, DDS and their dental services visit their website at http://www.hudson-dental.com and call (518) 444-4215.