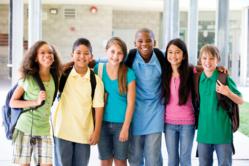 The California STEM Summit serves as a catalyst to advance high quality STEM education and prepare California's future workforce so our state can continue to lead the world in innovation and new job creation
San Francisco, CA (PRWEB) October 11, 2012
With California business, civic and education leaders sounding alarm bells about shortages of highly trained workers and the vital need to bolster science, technology, engineering and mathematics (STEM) education, the California STEM Learning Network(CSLNet) is convening business, government, education, nonprofit and philanthropic luminaries to launch new STEM education initiatives at the 2012 California STEM Summit taking place October 15 and 16 at the Sheraton San Diego Hotel & Marina in San Diego, California.
Despite record unemployment, California employers say they can't find enough STEM-capable candidates, with 1.4 STEM jobs open for every qualified job seeker. This increased demand for STEM workers comes as California lags behind other states in math and science proficiency, and as comparably fewer of its students graduate with STEM degrees.
The goal of the California STEM Summit is to spark change in STEM education and workforce development. The Summit will launch and advance new initiatives designed to boost STEM education from Pre-K to college, including programs to recruit and train teachers and bolster STEM offerings during out-of-school-time settings. Attendees will also learn about the new Common Core State Standards and Next Generation Science Standards and how together they provide a framework for high-quality STEM education for California's more than six million K-12 students. California STEM Summit speakers include:

State Superintendent of Public Instruction Tom Torlakson
NBA legend and education champion Kareem Abdul-Jabbar
Education scientist and TED Talk luminary Dr. Sugata Mitra
Assemblywoman Susan Bonilla
David Seidel of NASA's Jet Propulsion Laboratory, who will share findings from the Mars rover Curiosity expedition and discuss how NASA is making these resources available to educators.
The Summit will also recognize Leading Women in STEM across the state and feature a Student STEM Showcase, with hands-on demonstrations of award-winning science, technology, engineering and math innovations by students.
"All California students deserve access to world-class STEM education that prepares them for academic, career and personal success," said Chris Roe, California STEM Learning Network CEO. "The California STEM Summit serves as a catalyst to advance high quality STEM education and prepare California's future workforce so our state can continue to lead the world in innovation and new job creation."
California boasts more patents and Nobel Prize winners than any other state and is home to nearly one million STEM workers, more than 13% of the nation's overall STEM workforce. More about the STEM Summit is at http://www.castemsummit.com.
About The California STEM Summit 2012
The California STEM Summit 2012 brings together leaders in STEM fields from education, business and industry, policy, research, non-governmental organizations, and governmental agencies to create new partnerships that bring full-scale change to STEM education and workforce development. These changes will set in motion a new learning model that ensures all students have access to high-quality STEM learning opportunities beginning in pre-kindergarten through college and university. For more information http://www.castemsummit.com
# # #
About the California STEM Learning Network (CSLNet)
The California STEM Learning Network (CSLNet) is working to bring systemic change to how STEM is taught and learned in the state in order to prepare the nation's most STEM-capable graduates. Established as a non-profit in 2010, CSLNet brings together stakeholders from K-12, higher education, business and industry, governmental agencies, community-based organizations, and philanthropies. Through this cross-sector collaboration, CSLNet fosters innovation and helps to scale and sustain effective STEM teaching and learning in and out of school time for all students. Learn more at http://www.cslnet.org.