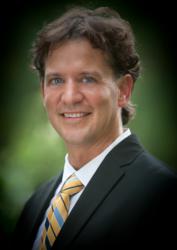 The healing process takes time. It's a sprint, not a marathon.
Austin, Texas (PRWEB) October 12, 2012
PreDiabetes Centers, a leading provider of personalized prediabetes treatment, today announced the appointment of Dr. Alan Hopkins as the organization's newest physician. After more than 15 years of experience as a physician in medical facilities around Austin, Dr. Hopkins will provide high-quality, patient-centric care for the treatment of prediabetes, a serious health condition that increases the risk of developing type 2 diabetes, heart disease and stroke.
Dr. Hopkins is excited to direct clinical care plans for clients in an advanced program that focuses as much on the individual as the disease. "Each patient will have different individual goals and distinctive ways to accomplish them," said Dr. Hopkins.
Dr. Hopkins will be responsible for overseeing care of clients in the Center's 12-month treatment program. Using his knowledge in comprehensive assessment techniques including advanced biomarkers, Dr. Hopkins will work one-on-one with clients to improve metabolic processes in the body and prevent the onset of diabetes and minimize the serious complications that accompany prediabetes. He will utilize effective medical approaches including unique dietary planning, nutritional supplementation, hormone optimization, medication support, sleep hygiene support, personalized fitness planning, and stress modulation.
In addition to offering concierge medical care, the program will equip clients with knowledge and techniques for maintaining long-term health. "The healing process takes time. It's not a sprint, it's a marathon," said Dr. Hopkins.
Dr. Hopkins earned his Doctor of Medicine at Loma Linda University Medical Center in 1996. He has been a physician in Austin since 1999, serving as a Clinical Professor at University Medical Center at Brackenridge Hospital and Dell Children's Hospital. He has taught and instructed physicians internationally and has volunteered in overseas hospitals and clinics.
More than 79 million Americans have prediabetes, defined as blood glucose levels that are higher than normal but not yet in the diabetes range. People with prediabetes are at increased risk of developing diabetes, the seventh leading cause of death in the U.S. and a major risk factor for heart disease and stroke.
PreDiabetes Centers is a private company based in Austin, Texas, dedicated to the prevention and treatment of diabetes. Treatment at the Center is customized for each client and is based on physician-directed care and lifestyle intervention. The company offers a complimentary biomarker blood test that can detect prediabetes, and also continuing biomarker tests throughout the personalized program to monitor specific processes in the body associated with prediabetic conditions.
Connect with PreDiabetes Centers on Facebook, Twitter and the PreD blog.
Contact Information:
PreDiabetes Centers Public Relations
Nicole McEwen
512-623-4935
Nicole(at)prediabetescenters(dot)com