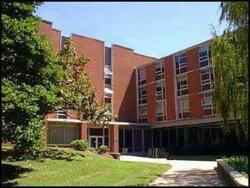 with the non-toxic products, students who will be back in the building will also be safe from any harmful chemical residue that could be left by chemical-based solutions
Louisville, KY (PRWEB) October 11, 2012
Mold took over a freshman residence building at the University of Louisville. As a result, 270 students were requested to move out from the building. But wanting to help, Mold-Removal.biz suggested the use of non-toxic mold remediation products to safely clear the mold spores from the place.
Grab a Sample of the Best Mold Remediation Sprays
According to a report from wave3.com,mold spores specifically occupied the Miller Hall of the university. An inspection initially determined aspergillus and penicillium as the mold spores that invaded the hall. It was said that they can cause health problems to those who have weak immune system. And so, university officials deemed it is best to move out the students and get the building cleaned.
The said infestation was discovered after an inspection was done following a student report in September, related the report. The said inspection was implemented during the university fall break last October 5.
Additionally, the report detailed that students will be transferred to other university residence complexes or hotel rooms near the campus. They will have until October 14 to move out.
But despite the fact that it was said the university will clean the place, MoldRemoval noticed that it wasn't mentioned how it will do it. And so, it suggested the use of organic-based mold remediation sprays. It said that with the non-toxic products, students who will be back in the building will also be safe from any harmful chemical residue that could be left by chemical-based solutions.
Discover the Benefits of the Non-Toxic Mold Remediation Products
Nonetheless, the site recommended the said products not just to the university officials but also to homeowners and even to mold contractors. It asserted that they are the best to use as apart from clearing the spores from the place, they can also protect the health of the user and anybody else.
Of all the non-toxic mold remediation products though, MoldRemoval said that MyCleaningProducts' mold removal solutions are the best. Hence, they are what consumers should purchase. The specific brands of them, as what the site gave, are Molderizer, Safe Shield and Moldergent.
Get MyCleaningProducts' Mold Remediation Sprays With 31% Discount. Just Order and Enter the Code "HALLOWEEN" at Checkout