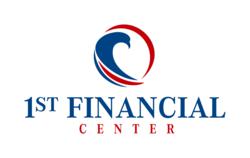 We have gone through scrupulous testing to provide the best service in the industry.
Sacramento, CA (PRWEB) October 15, 2012
Recently the Federal Trade Commission (FTC) has shut down many debt relief operations due to malpractice and deceptive marketing. 1st Financial Center now saves consumers from deceptive debt scams by rising above their competition and providing struggling consumers with honest and clear answers on how to achieve financial freedom.
The foundation to financial success is based on education, preparation and planning. 1st Financial Center works in conjunction with the Federal Trade Commission to raise their standards and comply with industry regulations. While their mission is to provide education, 1st Financial Center also equips consumers with the resource tools for exploring their financial options; thus, leading them to a healthy financial future.
According to the Federal Trade Commission, debt relief service scams target consumers with significant credit card debt by falsely promising to collaborate with their creditors to settle or otherwise reduce consumers' repayment responsibilities. These operations often charge cash-strapped consumers a large up-front fee, but then fail to help them settle or lower their debt – if they provide any service at all. Some debt relief scams even peddle their services using automated "robocalls" to consumers on the Do-Not-Call-List. "Our agents are certified by the International Association of Professional Debt Arbitrators, which allows us to offer consumers a warm and friendly personal touch to help them through their hardship," states 1st Financial Centers Chief Advisor. "We have gone through scrupulous testing to provide the best service in the industry. Our goal is not to be deceptive such as these other debt resolution companies that have been shut down, but instead to offer consumers a clear and honest understanding on how to accomplish their financial objective."
In an economic time such as this, many within the debt industry have found it easy to prey upon the vulnerable. 1st Financial Center takes a different approach and guides clients to financial success without over promising results and with no up-front fees. "We understand the hardship of living pay check to pay check and not making ends meet. When in a situation like this it's easy to get caught up in the dream of not having to owe a creditor so that food can be placed on your families table. That is why 1st Financial Center is strictly by the books. We have no intention of deceiving our clients; instead, we give it to them straight, whether the final outcome is good or bad," states 1st Financial Centers Chief Advisor.
To find out more about 1st Financial Center or becoming debt free contact them at (888) 755-4096 or find them online at http://www.1stfc.com.