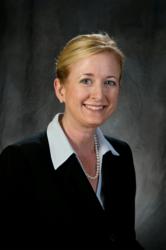 I can only achieve this level of recognition with the solid backing of a great team of exemplary educators, support staff, and incredible partnerships with our parents and community.
Eagle, CO (PRWEB) October 15, 2012
Dr. Sandra Smyser, superintendent of the Eagle County School District, has been named the 2013 Colorado Superintendent of the Year. Smyser's selection was announced today by the Colorado Association of School Executives (CASE).
Superintendent of Eagle County Schools since 2008, Dr. Smyser is held in high regard as a strong leader with an unwavering focus on learning and achievement for all students. In a well-performing district, she realized a need to address the achievement gap between English speaking and English learning students. The problem was in defining an approach that did not focus attention on one group at the expense of another.
Dr. Smyser's solution was to challenge the district to meet the needs of each individual child. Meeting this challenge involved all administrators, teachers, and every member of the school community. The district increased professional learning for staff, improved the use of data, and set higher expectations for student performance. Gifted and Talented programs were improved, English language acquisition programs were streamlined, and the core curriculum became more challenging. This comprehensive approach resulted in achievement gains and improved assessment scores for all students in all subject matters. Importantly, while all students improved, the achievement gap began to shrink.
Eagle County Schools Board President Jeanne McQueeney said, "Dr. Smyser maintains a strategic vision for the district and maintains a laser-like focus on specific strategies for teachers in order to increase student achievement." McQueeney describes Smyser's outlook for student learning as a steadfast belief that "all children can achieve."
Dr. Smyser is widely recognized in both Colorado and across the nation for her leadership in educator effectiveness and evaluation. She is regularly asked to present about the success of Eagle County School's strategic compensation system, and is the superintendent representative on the Colorado State Council for Educator Effectiveness, which has guided the development of the implementation surrounding Senate Bill 10-191. In addition, Dr. Smyser is on the Board of the Colorado Legacy Foundation who is partnering with the Colorado Department of Education to help the state implement these changes.
Eagle County School District is an integration district, meaning that as the new state evaluation system rolls out, they are implementing the new principal evaluation system as well as the new state standards. Dr. Smyser's deep commitment to this work is clearly evident, and she has fostered a culture within the district that embraces and welcomes innovation and new challenges.
Susie Davis, Vice President of Education for the Vail Valley Foundation, speaks highly of Dr. Smyser, who she says has been purposeful in her work to establish partnerships between the school district, business community, and other community stakeholders. "Sandra understands the importance of putting plans into action, demonstrating focus and persistence," Davis said. "Her passion for her work and her dedication to make a difference in the lives of children and families are invaluable gifts."
"I'm thrilled to be honored in this way," Dr. Smyser commented. "I can only achieve this level of recognition with the solid backing of a great team of exemplary educators, support staff, and incredible partnerships with our parents and community."
ARAMARK Education ING, and the American Association of School Administrators (AASA) sponsor the awards program in conjunction with CASE. Smyser was selected by a group of her peers from the Colorado Association of Superintendents and Senior Administrators (CASSA), a department of CASE and an affiliate of AASA. Criteria for selection include exemplary performance in (1) leadership for learning, (2) communication skills, (3) professionalism, and (4) community involvement.
As Colorado's Superintendent of the Year, Dr. Smyser is eligible to become the National Superintendent of the Year. State winners will be honored at AASA's annual conference in February 2013, where the National winner is also announced.
For additional information about Dr. Smyser, please contact Dan Dougherty at Eagle County Schools at 970 328-4806 or daniel.dougherty (at) eagleschools (dot) net.
Established in 1969, the Colorado Association of School Executives (CASE) is an organization of more than 2,000 school administrators committed to improving student achievement through promoting and building quality education leadership in all Colorado schools.