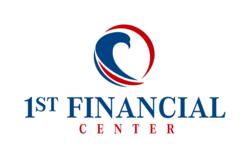 With deceiving debt scams on the rise, 1st Financial Center finds it important to educate consumers on new scamming trends.
Sacramento, CA (PRWEB) October 22, 2012
In recent events, texting scams have increased and in turn have depleted the bank accounts of many defenseless individuals. With deceiving debt scams on the rise, 1st Financial Center finds it important to educate consumers on new scamming trends. In order to gain financial freedom, consumers need to be knowledgeable about financial predators that prey upon their vulnerability.
Here is the scenario: A text message appears stating that there's a problem with a credit card or that it has been deactivated.
The message received is likely a scam. These texting scams prompt people to contact a number provided through the message to solve an alleged problem with the credit card. Should a person contact the number provided, they will be asked to enter their credit card information. When this occurs, they have handed over important data to scammers. This deceiving scam has become a common practice for con-artists to receive private and personal information from unsuspecting victims. Chances are that everything is okay with the credit card. Nonetheless many still fall victim.
1st Financial Center recommends that consumers take the appropriate steps to protect themselves against this and other texting scams.
Do not respond to unfamiliar texts. Any kind of interaction will allow con-artists to know that they reached an active phone number.
Consult the card issuer if there is reason to suspect a problem with the card. Regardless of signing up to receive text messages from a bank or any other financial institution, use the phone number printed on the back of the card rather than one sent through a text message. While the text message may look valid, it may very well be a scam.
Inquire with your phone provider to block the number from which the deceiving text messages originated.
Send spam texts to 7726 or SPAM. This service is provided by the wireless service providers and allows consumers to report phone numbers from which unsolicited texts are distributed. Service providers then accumulate this data to identify spammers and take action against them.
Download phone apps to help detect fraudulent text messages and phone calls. For instance, the app NumberCop allows consumers to look for suspicious cell phone numbers to determine if they've been documented as spam or scams. In addition, this app also allows consumers to report complaints regarding deceiving text messages from their phone.
Make a complaint to the Federal Trade Commission online at http://www.ftccomplaintassistant.gov.
It is important for consumers to not be deceived and understand their rights when it comes to debt. To obtain more information on deceptive debt scams or become debt free, contact 1st Financial Center at 888-755-4096 or find them online at http://www.1stfc.com.