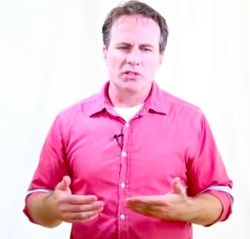 The study of what people do when they think no one is watching.
Sacramento, California (PRWEB) October 12, 2012
Rexxfield Founder Micheal Roberts offers Internet Investigation and Litigation Support for Internet libel, cyber-bullying, copyright and other web related cases.
Rexxfield specializes in the following:

Social Forensics™
Digital Forensics
Forensic Linguistics
Internet Libel & Defamation Remediation & Mitigation
Internet Law Litigation Support
Privacy and Defamation Consulting
Naked Short Selling Investigations
"The study of what people do when they think no one is watching."
Rexxfield pioneered the new science of what we call Social Forensics, more often than not this is a collision of digital forensics as it applies to an individual or group's Internet activity. Rexxfield uses social forensic anticipatory thinking models to rule in or rule out suspects and investigation vectors to bring about a prompt and efficacious close to the cases they accept.
Rexxfield created the world's first specialist team of "Blogger Bounty Hunters" with a success rate approaching 90% for positively identifying anonymous online antagonists. They can expose the identities of corporate and personal antagonists and bring an end to their destructive smear campaigns with a proprietary combination of social, psychological, forensic, investigative and legal techniques
Rexxfield's Michael Roberts has a success track record of 80% to 90% with respect to positively identifying anonymous antagonists; numerous attorney references are available to verify the efficacy of their work and results. Success rates correlate directly with our early participation in cases.
About Rexxfield:
Rexxfield's mission is to reorganize the world's universally accessible data into fair, balanced and accurate information.Rexxfield embraces and encourages the global application of freedom of speech while protecting and restoring the innocent victims of the abuse thereof, specifically those who have been injured through deceptive, false and defamatory assertions in the form of slander and libel. Rexxfield provides advocacy and restorative services without taking advantage of the desperation and emotional exhaustion that often comes with victimization.
For more information visit http://www.rexxfield.com