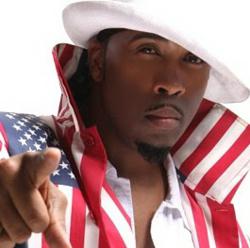 When stupid looking rappers encourage fans to vote for Obama just because he's Black, it's obvious we have a serious race card problem in America.
(PRWEB) October 11, 2012
As if the 2012 presidential campaign needed to get any crazier, a controversial video depicting President Obama as the most racial president ever has gone viral sparking outrage. Created for Think Outside Da Box TV by hip hop life coach Mongo Slade, the video "questions whether President Obama is the White man's nightmare or the Black man's savior."
"When stupid looking rappers encourage their fans to vote for Obama simply because he is Black, it becomes painfully obvious we have a serious race card problem in America. Instead of being trapped in the ignorance of stupidity and racial bigotry, I prefer to Think Outside Da Box says Mongo Slade.
During an interview with Fresh Twist Media, Democratic State Assemblyman Benjie Wimberly said "he respects Mongo Slade's creative expression as an artist however, he questions his timing in releasing such a controversial video amid an already controversial presidential election."
An influential member of the New York State NAACP spoke only under the condition of anonymity saying "Mongo Slade should be ashamed of himself. The video is a flagrant attack on the Obama administration and the integrity of all minorities."
Mongo Slade says "at the end of the day only in America could a video go viral on Youtube and create the type of dialogue that forces us to face harsh realities while simultaneously challenging us to grow. This is what ThinkOutsideDaBox TV is about." Watch the video and share your thoughts on the situation.