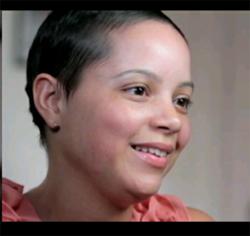 Giving me the opportunity to have children in the future is something that I'm going to be thankful for the rest of my life.
Las Vegas, NV (PRWEB) October 11, 2012
In honor of Breast Cancer Awareness Month, Sher Fertility Institute is seeking to create awareness of its Fertility Rescue Initiative, which offers patients that have been diagnosed with cancer the opportunity to freeze their eggs at no cost. The procedure normally costs $10,000 or more.
It is well known that most chemotherapy regimens destroy ovarian and testicular function. And though it is fairly common for men diagnosed with cancer to bank sperm prior to treatment, women often find out about the treatment's devastating effect on fertility only after they have undergone chemotherapy or radiation therapy.
The diagnosis of cancer is devastating. In the justifiable rush to begin treatment there is often little thought given to impact on future fertility. Yet cancer treatments have improved dramatically over the past 10 years. Patients are surviving longer, and many will live long enough to contemplate fertility later in life.
Begun in 2010, the Fertility Rescue initiative has helped more than 50 women preserve their fertility through no-cost egg freezing at Sher Fertility Institute offices across the country.
"We have been participating for years with non-profit organizations that provide discounted egg freezing, but after seeing a number of patients who, because of the financial strain of their cancer, didn't have the means to pay for even discounted treatment, we decided that this was really the right thing to do," said Geoffrey Sher, MD, Executive Medical Director of Sher Fertility Institute. "We could see the toll their cancer was taking on them financially as well as emotionally…and then to have the prospect of infertility piled on top of that…it was just devastating. We knew that we had the means to help them, and that's really how this program came about."
Because patients diagnosed with cancer are usually sent for treatment within days, or at most, several weeks, Sher Institute has an expedited process in place for treating Fertility Rescue patients. They are brought in for a consultation within 24 hours, their oncologist is contacted to coordinate treatment, and they are started on fertility medications (which are donated at no cost by pharmaceutical companies) immediately if her condition allows. The entire process takes less than two weeks to complete.
"He gave me the hope that I was missing," said Vianney Ferdinand, a Fertility Rescue patient, who had her eggs frozen by Dr. Drew Tortoriello of the Sher Fertility Institute's New York office. "Giving me the opportunity to have children in the future is something that I'm going to be thankful for the rest of my life."
The Fertility Rescue program is a component of Sher's "Giving Back" initiative, which encompasses a number of programs and offerings intended to help couples in need of fertility treatment. They include:

Frequent donations of IVF treatment to couples at patient education seminars in Las Vegas, Dallas, St. Louis, New Jersey, and Peoria, IL
Discounted IVF treatment plans for teachers, military couples, and "first responders"
Video and essay contests with donated IVF treatment for winning couples
Participation with third party patient advocacy groups in need-based free treatment programs
About the Sher Fertility Institute
The Sher Fertility Institute is a national network of fertility clinics focused on leading-edge medicine, ongoing research, and compassionate, personalized care. Founder Geoffrey Sher, MD opened the first private In Vitro Fertilization (IVF) clinic in the United States. Dr. Sher and his colleagues have been influential in the development of dozens of important breakthroughs in the field of reproductive medicine. Over the last thirty years, Dr. Sher and the Sher Fertility Institute have donated IVF treatments to hundreds of couples from all over the United States. More information can be found on the Sher Fertility Institute website at http://www.haveababy.com.