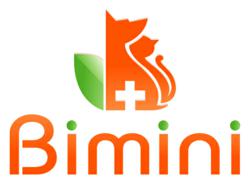 By working with Bimini we now have access to unique products that can provide health benefits to cats and dogs
San Diego, CA (PRWEB) October 17, 2012
Bimini, LLC a scientific leader and innovator for cat kidney and dog hip & joint health supplements to support the health of various organ systems announces that Falls Road Animal Hospital in Baltimore, MD will make Bimini's Best health chews available to local pet owners. The hospital is AAHA accredited with 11 vets on staff led by the well-known Dr Kim Hammond who has been instrumental in educating pet owners on how to take better care of their companion animals through TV and radio as well as receiving numerous "Best vet" awards. The hospital provides doggie daycare, grooming, surgery and every day pet health care services.
Bimini's goal is to provide cats and dogs with a better quality of life through their health supplements that are unique, made in the USA and scientifically formulated.
"We want to align with vets that care and Falls Road Animal Hospital under Dr Kim Hammonds leadership is exceptional." said Julie Bryant of Bimini, LLC. "There is a lot of research that goes into the design of our health supplements and we are receiving rave reviews from pet owners. We are very happy to have a positive impact and help provide a better quality of life."
"At Falls Road Animal Hospital we are always looking for ways to help pets and their owners. By working with Bimini we now have access to unique products that can provide health benefits to cats and dogs," Said Ron Sand DVM, Falls Animal Road Hospital. "They also listen to us when producing new products so we can better service our customers and their pets."
About Bimini, LLC.
Bimini develops differentiated products that are not available anywhere else on the market today. They are all supported by published science and have patents pending. Everything is made in the USA using natural actives with the goal of improving the quality of the pet's life. All of Bimini's cat and dog products are in a tasty chew format that they love to eat, no powders or pills and they are available exclusively through veterinarian clinics.
For more information, please visit the company's web site at http://www.BiminiHealth.com.