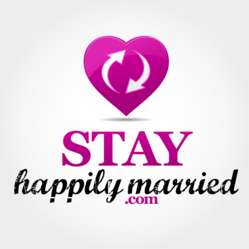 Sixty-five percent of wives say they wouldn't marry their husbands if they had to do it again.
Charlotte, North Carolina (PRWEB) October 10, 2012
Over time, as many as 70 percent of wives express unhappiness in their marriages—and sometimes that unhappiness leads to divorce. With divorce rates skyrocketing, celebrity culture doesn't do much to help paint a picture of successful marriage. On top of that, many people aren't properly prepared to put in the work they need in order to have a successful marriage.
Author Susan Shapiro Barash, who teaches gender studies at Marymount Manhattan College, feels that celebrities like Tom Cruise and Kim Kardashian set up an expectation for a perfect wedding, but they don't often set an example of a perfect marriage.
Anna Riley, the host of Rosen Law Firm's StayHappilyMarried.com podcast, questioned Barash on why many women feel they married for the wrong reasons during an exclusive interview.
"In our society, what we do is we fall in love at a certain age, and then it moves toward marriage because that's… what's emphasized and expected," says Barash. Her latest book, "The Nine Phases of Marriage," explores the cyclic nature of marriage and provides guidance on how couples can weather its storms.
As many as 65 percent of wives say they wouldn't marry their husbands if they had to do it again, according to Barash, and most feel there are better options than their current spouse. Marriage cycles are actually healthy for relationships, and women often tell their therapists that they believe in giving their spouses several chances to restore the romance that often falls by the wayside.
Many wives feel like they're being put on the back burner to kids, work and other distractions, which can lead to marital unrest. That doesn't mean they'll end up sitting in a Charlotte divorce lawyer's office arguing over the kids' best interests, though.
"Time is such a premium in our fast, action-packed society anyway," says Barash. "After a while, wives say, 'What about me?'" It's extremely important for couples to communicate and make time for each other through every phase of marriage, but it's easy to let that slip, according to Barash.
StayHappilyMarried.com features weekly podcasts to uncover the secrets of keeping spouses happy with local and national professionals. Recent episodes include "10 Humorous and Helpful Hints for a Happy Marriage" and "A Special Love for Special Needs: Staying Strong in the Face of Autism."
About Rosen Law Firm
Rosen Law Firm has fully staffed offices in Raleigh, Charlotte and Chapel Hill. Using cutting-edge technology to manage cases and stay in close contact with clients, Rosen Law Firm's professionals handle all aspects of divorce, including custody disputes, alimony, property distribution, separation agreements and domestic violence relief.