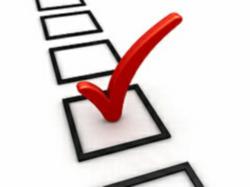 If your in the market for a home security system then compare the top security providers side-by-side on 6Webs.com
(PRWEB) October 11, 2012
6Webs.com has announced their rankings of the best DIY or Do-it-Yourself home security system companies in 2012. 6Webs.com ranks the top home security companies that furnish their customers DIY home security systems. They present these rankings on an annual basis on their home security systems reviews website.
DIY home security systems have become popular in recent years due to their ease of installation. The home security systems of the past required a professional installation. Most of the older home security systems were hardwired in your home and required professionals to drill holes and run wires behind your drywall. These days are long over and now consumers are presented with many options for securing their home without the high costs of installation fees.
Protect America paved the way for the DIY home security installation model by making the install quick and easy. A home security system can be installed in less than 30 minutes depending on many sensors there are to protect the home.
It's important that consumers research home security companies to find out which one is best for their family and lifestyle. It can be confusing with so many options to choose from and that is exactly why 6Webs.com makes it easy for consumers to compare the leading home security providers and select the best alarm system for their family.
To read more about DIY home security systems and to see how each company stacks up against the competition read the full reviews online at http://www.6webs.com.
About 6Webs.com
6Webs.com is a home security review site where the focus is providing consumers with the latest information on the home security industry. The 6webs.com team of editors perform an annual review of the nation's top home security companies and rank them on their website.