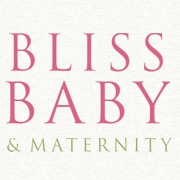 West Des Moines, IA (PRWEB) October 11, 2012
It's hard to believe the holiday season is nearly here and New Year's is right around the corner as well. With that, many people will be ringing in the New Year with a new baby or the thought of a new baby on the way. Many people prefer virtual shopping to the real stores and there is no fighting over parking spaces and going out in the freezing weather.
With the holidays right around the corner, many people are starting to think about and even have started their shopping. 51% of Americans will go online because of the bad economy and 31% of those say they will shop online because the bad economy will bring out the "crazy" in people at the physical stores fighting to get an item on sale.
More American's will be relying on online retailers to help them to complete their shopping even though the economy is down. Millions of Americans will plan to use online retailer websites so it's very important that the websites are fully optimized to make sure that the online shoppers get the best experience possible. Making sure that mobile websites are operating at their best will ensure a great experience for the customer and the retailer.
Some people are choosing to shop online due to the bad economy but many think there may be online deals and free shipping which makes the online shopping more appealing. A large number of Americans say that they plan on shopping online because they don't want to spend money on gas driving from store to store. Others say that it is easier to track their spending so they stay on budget while others just like using online shopping because they can sit at home with their computer in the warmth of their home and do their shopping. They don't have to fight the "crazy" people in the stores and can avoid the crowds.
There are many conveniences for online shopping which include finding great deals, avoiding long checkout lines at the stores, time is better spent looking online where you can see great pictures rather than going from store to store searching for a product, and the products show up on the doorstep.
Here are a few tips to consider when shopping online. Buy more than one item on a site and to save on shipping. Be on the lookout for free shipping. Do shopping on a secure personal computer at home rather than a mobile phone. Compare prices to save and gifts can be sent direct so you don't have to reship it.
While planning online shopping for the upcoming holiday season, visit http://www.blissbabyandmaternity.com for all the maternity gifts, baby clothes, baby gifts, toys, strollers, baby beds, diaper bags, baby bedding, and all other things that a new baby will need. A new or expecting mother always appreciates new things for their new baby and what mom wouldn't love a great stroller, baby bed, or any of the other great items off the http://www.blissbabyandmaternity.com website. Please visit often to see the holiday specials, which will include discounts, free shipping, and more.