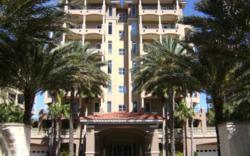 Omni Amelia Island Plantation has earned a reputation as one of the most outstanding oceanfront developments in the US. Hugh Williams, Broker Prudential Chaplin Williams Realty
AMELIA ISLAND PLANTATION, FL (PRWEB) October 31, 2012
Omni Amelia Island Plantation has earned a reputation as one of the most outstanding developments in Nassau County, Florida. At 1743 Dunes Club Villas, the reasons why are obvious. Attention to quality, versatility, and an intrinsically sound design render this one-story condomiunium a remarkably priced investment for the discerning purchaser.
Prudential Chaplin Williams Realty is proud to offer 1743 Dunes Club Villas as part of its selection of upmarket properties. Amelia Island real estate and Fernandina Beach homes dominate this company's listings, as sellers as well as buyers choose Prudential Chaplin Williams based on experience, integrity, and the ability to make complex transactions seem simple and progress rapidly.
This unit has three full ensuite bedrooms, each opening onto a balcony. The capacious master suite offers plenty of room for a study, crafts space, or small office. Whitewashed maple cabinetry in the master bath complements the frameless shower. The sophisticated touch of an automated sliding screen affords water views directly from the step-up tub, while the touch of a button closes the screen for privacy.
In the kitchen, a center island and stainless-steel appliances give cooks plenty of work room, while guests may converse with the chef at the bar-height breakfast counter. Rooms are angled to garner maximum light and fresh air, yet feature traditional touches such as crown moldings, French doors, and Italian tile floors. A fireplace graces the living room for those cool or rainy nights, while the fourth bedroom could be easily customized into a family room.
Amenities at the Omni Plantation include not just the customary golf course, pools, and tennis court, but exclusive shops and charming restaurants within the colony. The convenience of a two-car garage is a must at this level, and the gates that surround this community underscore its safety and security.
Amelia Island's colorful history and surfside beauty have lifted the community into the highest ranks of domestic resort enclaves. Jazz, blues and chamber music concerts augment the yearly film festival to draw arts lovers. Luxury car owners gather at the Concours d'Elegance, a perfect place to ogle exotic vehicles. Whatever a buyer's favorite activity, chances are they can enjoy it in style at 1743 Dunes Club Villas, an Omni Amelia Island Plantation residence presented by Prudential Chaplin Williams Realty.
About Chaplin Williams
Prudential Chaplin Williams Realty is a full-service real estate brokerage serving all of North East Florida and headquartered on Amelia Island. Chaplin Williams Rentals is a full-service professional property management company also located on Amelia Island, Florida. Both companies were established by owners, Dee Chaplin and Hugh Williams. For more information, visit Prudential Chaplin Williams Realty online at http://www.chaplinwilliams.com, via the mobile Internet at CWRE.us or call 904-261-9311. Call Chaplin Williams Rentals at 904-261-0604 or visit http://www.chaplinwilliamsrentals.com